NPCC chair calls emergency meeting of chief constables to address violence against women
The chair of the National Police Chiefs' Council (NPCC) is to host an emergency meeting with all chief constables in the country in an effort to address concerns about violence against women.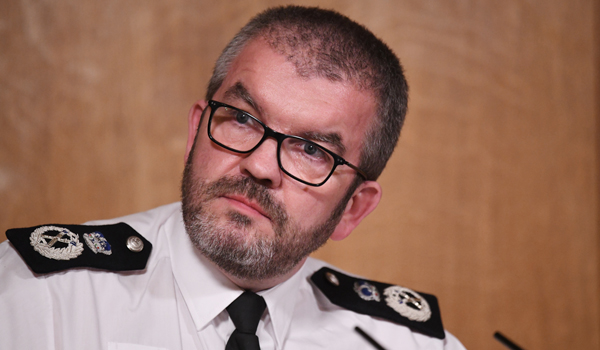 Martin Hewitt said: "Sarah Everard's kidnap and murder is incredibly sad and shocking. We hear the outpouring of grief and anger from women because of their experiences of violence, abuse or harassment and the fear that is part of their lives. No woman should feel unsafe – at home or on the streets – but far too many do.
"Tomorrow I will bring all chief constables together to discuss what more we can do to help protect women from male violence. We will particularly focus on the role the police can play in the street harassment that's far too common and in improving outcomes for women who report violence and abuse.
"More victims of rape, abuse and harassment have the confidence to report to us than ever before. If you feel unsafe when out or a crime is committed – report it to us. If you experience violence or abuse behind closed doors – report it to us. We are here to help. We will take it seriously, we will investigate and if a crime has been committed we will do all we can to help you get justice."
He added: "It is very challenging to police protests or large gatherings where people want to come together and make their voices heard in a way that is currently restricted in law because of the serious risk to public health. Decisions about how to police these events are difficult and finely tuned.
"We recognise there are concerns about the policing of the vigil at Clapham Common and the Metropolitan Police Service have been clear that they review all operations and will do the same with this event. We remain absolutely committed to helping to keep women safe, and feeling safe."