NPCC chair: 43-force model must change to meet 21st century threats
The head of the National Police Chiefs' Council has called on the Government to seize the opportunity to restructure the 43-force system of England and Wales as part of the forthcoming widescale review of the criminal justice system.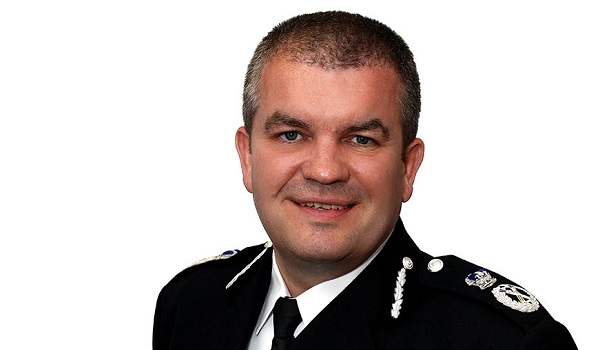 Martin Hewitt said the review represents an opportunity to alter the policing model so that it better meets the needs of 21st century threats.
A commission to 'improve the efficiency and effectiveness of the criminal justice process' was among the measures announced in last month's Queen's Speech. The last Royal Commission on criminal justice reported in 1993 but the current force structures in England and Wales resulted from a commission conducted over 50 years ago.
"We are entering the new decade with a new government, the recruitment of 20,000 new officers in the next three years and a planned Royal Commission into the effectiveness of the criminal justice system," said Mr Hewitt.
"This is a moment of real opportunity to have a thorough look at policing, what it should deliver, what it should prioritise and how it is structured to do that."
Mr Hewitt continued: "Policing must be a critical part of the Royal Commission. It will be a missed opportunity if police structures are excluded because they have such an impact on the effectiveness of the whole criminal justice system.
"That's not to say that a major reorganisation by merging forces should be immediately implemented. But we must start the process of reviewing and rationalising our structure and making objective, evidence-based decisions about which elements of policing should be delivered at national, regional and local level."
Mr Hewitt said that the current 43-force system was "the elephant in the room" adding: "We are trying to make a complex system work on what is not the design that we would start with if we were starting from scratch."
Sir Mark Rowley, the former head of counterterrorism at the Metropolitan Police Service (MPS), told The Times that he supported the idea of change.
"Martin Hewitt is right to question the current model of 43 forces governed entirely locally with a wide variety of complex local collaboration arrangements. It is not fit for the 21st century. It undermines police's ability to succeed in many ways – such as acquiring the best modern technology, combating organised crime or making best use of public money. A royal commission on criminal justice must look at this."
Dame Cressida Dick, the MPS commissioner, has said that the current force structure is "quite a curious configuration" that "puts a lot of barriers in the way of change and development".
The Police Superintendents' Association has also called for reform, noting that some forces are currently too small to deal effectively with bigger issues. The 43-force model has also been criticised by the Police Federation of England and Wales.