NPCC: 'Now is not the time' to consider routine arming
Routine arming is not among measures being considered to counter the evolving threat of terrorism, chief constables have confirmed.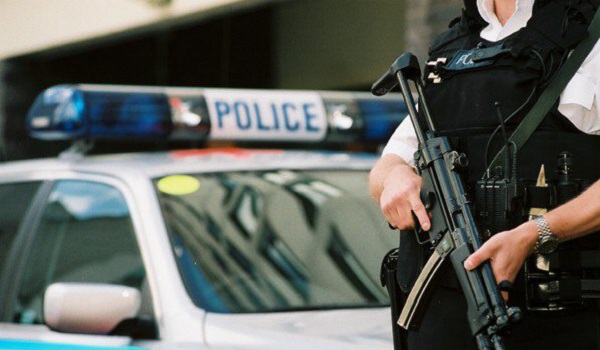 Routine arming is not among measures being considered to counter the evolving threat of terrorism, chief constables have confirmed. Current counter-terror resources alone are not enough to address the "increased tempo" of attacks that has become the norm, a National Police Chiefs' Council (NPCC) meeting heard. Plans have been drawn up to give more officers access to Taser – including those on probation – and deploy more armed response vehicles (ARVS) in areas with less coverage. However, Deputy Chief Constable Simon Chesterman, national lead for armed policing, believes routine arming is not yet necessary. Mr Chesterman said: "Chief constables have decided now is not the right time to consider routine arming of some or all frontline resources. "That is an issue we will have to keep under review in line with the threat in the future, but at the moment the chief constables' decision is that we will invest the firearms capability in highly-trained volunteers and make sure we've got enough of them in the right places to respond swiftly to protect our officers and of course to protect the public." Three terror attacks have struck the UK since March including a suicide bombing and combined assaults using knives and vehicles. More armed officers are being recruited to respond to more "sophisticated" atrocities like the 2015 Paris attacks, with £143 million invested to raise numbers by 1,500. However, Mr Chesterman raised concerns about counter-terror capability in parts of the country with fewer armed officers concentrated over a wider area. The NPCC believes the recent frequency of attacks should be seen as an emerging trend rather than a temporary spike. Similar comments were made by Chief Constable Dave Thompson earlier this month, who told Police Professional the current terror threat level is unlikely to subside. In February, a survey of Metropolitan Police Service officers found just 26 supported routine arming and 12 per cent would not carry a gun under any circumstances. The public appears far more supportive of the idea, with just 20 per cent of respondents to a Sky News poll raising objections. Other options being considered for improving the UK's counter-terror response include an uplift in ARVs and wider rollout of Taser. The NPCC has also expressed support for giving Tasers to officers who are in their first two years' service as long as they have been cleared to use the devices. Implementing this option would require approval from the Home Office. Last month Police Constable Wayne Marques, who had less than two years' policing experience, took on the London Bridge terrorists armed with just his baton. Mr Chesterman said further discussions must be held before Tasers could be deployed in the Special Constabulary. NPCC chair Sara Thornton highlighted the role all officers must play to protect the UK from extremism. She said: "Our specialist counterterrorist units provide the cornerstone of our response, not the whole building. "We have to ensure that the whole of policing is playing its part in fighting terrorism, with neighbourhood police officers building relationships with communities and gathering vital intelligence."