NPAS completes evaluation of military-style drone for air support operations
The National Police Air Service (NPAS) has completed an initial evaluation of an unmanned aerial vehicle (UAV) that was originally designed for military use to explore how it might be used to support police operations in future.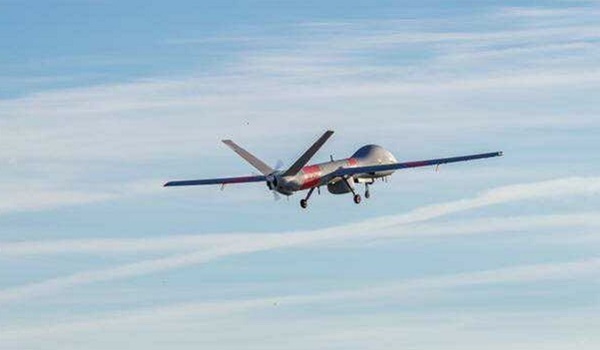 The Elbit Systems Hermes 900 is an Israeli-made, medium-size, multi-payload, medium-altitude long-endurance UAV designed for tactical missions and is based on one of the most widely-used military drones in the world.
With police input and joint funding from the Home Office and Maritime and Coastguard Agency (MCA), the trial included a series of simulated typical police aviation scenarios currently fulfilled by the existing national fleet of 19 helicopters and four aeroplanes in support of the 43 police forces of England and Wales and British Transport Police.
While helicopters typically have a maximum flying time of around two hours, the Hermes 900 UAV can remain airborne for more than 30 hours. It is piloted remotely by a two-person crew.
Unlike the small quadcopter drones deployed by many forces, the Hermes 900 requires a traditional runway to operate. The vehicle is more than 8m long and has a wingspan of 15m.
The trial, which took place at West Wales Airport near Aberporth, was part of a wider assessment organised by the MCA and sought to determine whether the capabilities of a UAV can be put to use to serve the unique national requirements of UK policing.
With the trial at now complete, a report will follow that will provide a detailed assessment of the capabilities offered by this class of UAV  and its fit with national policing requirements.
Policing Minister Kit Malthouse said: "Our police confront danger to protect us and they deserve the best tools and the best technology.
"These trials may point to a new and more effective way for the police's air service to do its vital job – finding missing people and bearing down on crime."
Captain Ollie Dismore, director of Flight Operations at the NPAS, said: "Meeting the diverse needs of the police forces of England and Wales requires both flexibility and versatility.
"With continuous advances in UAV capabilities, UK policing is rightly seeking to explore the viability of platforms such as these for possible future use in delivering police air support nationally.
"Currently serviced by our national mixed fleet of helicopters and aeroplanes, police forces require us to embrace innovation and make use of advancing technology, including seizing opportunities to reduce our carbon footprint. This will allow us to continue to make the best use of resources into the future and best ensure public safety.
"If this technology enables us to fulfil our national remit more efficiently and either as or more effectively than with our current assets, then it will be considered as part of a future national police air service fleet."