Nottinghamshire Police 'at or over capacity' since 2016.
Nottinghamshire Police has been operating "at or over capacity" since 2016 with too few available officer hours to deal with the demands being placed on it, a new independent report has revealed.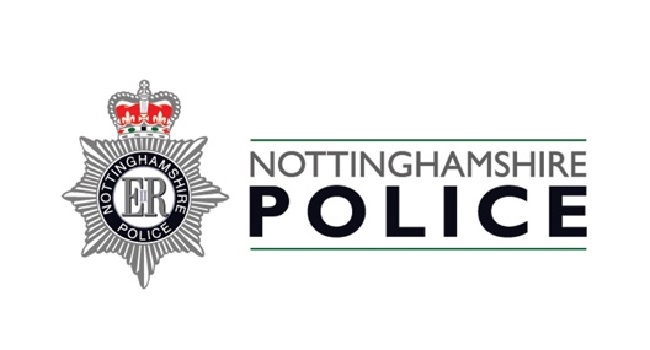 A dramatic increase in the number of violent and sexual offences being recorded by Nottinghamshire Police means it would require an extra five officers every month over the next four years to cope with future workload.
The research, commissioned by Nottinghamshire police and crime commissioner Paddy Tipping and Chief Constable Craig Guildford, warns that police officer time is already being outstripped by demand across the county – and predicts an extra 260 police officers are needed by 2023 if the force is to meet growing pressures.
The new demand model, drawn up by national crime experts Crest Advisory, has for the first time exposed the real gap between reactive police demand and resources in the county – and the provision needed to plug it.
According to the report, the force has been operating "at or over capacity" since 2016 with 172,259 available officer hours a month to respond to reactive incidents reported through the control room and crimes reported by the public. This does not take account of proactive work, including counter terrorism and organised crime.
By July next year, the gap between available hours and reactive demand is forecast to hit 23,500 hours – which will climb to 29,000 a month by 2023. This would an require extra £19.2 million investment in additional police officers over the next three years. The report suggests that to cope with demand during peak periods, as many as 300 extra officers could be required.
Data shows 26 per cent of police demand in Nottinghamshire in 2018 was spent responding to non-crime incidents, while 20 per cent accounted for the initial response to incidents and 54 per cent related to secondary investigation of crime.
The report also highlights an increased demand from hoax calls, which accounted for 1,901 police officer hours a month on average in 2018.
The findings of the report were unveiled today (July 17), ahead of being presented at the National Police Chiefs' Council to highlight the benefits for future demand mapping.
Rising levels of recorded and reported violent and sexual offences were partly the cause, which includes greater reporting of historical offences. These represented 64 per cent of "all crime" demand (excluding non-crime incidents) in 2018 compared with 53 per cent in 2014.
Crest's demand model is bespoke to Nottinghamshire and has been built to match its unique structure. However, it paints a very similar and proportionate picture for Bedfordshire Police.
The model is based on a number of statistical forecasting techniques and predicts both the scale and type of demand to help the force sustain services and improve planning over the next four to five years. It also provides a clear evidence base on which policing policy decisions can be made and helps underline the case for increased national funding.
Mr Tipping said: "This is the first time that reactive demand has been modelled in this way and provides an accurate assessment of what is needed to protect our services in the long term. This is precisely what Her Majesty's Inspectorate of Constabulary and Fire and Rescue Services (HMICFRS) has been asking of the service.
"This data is backed up by hard evidence and gives us an insight into the challenges facing our unique county in the coming years.
"As the research shows, demand is already outstripping available resources and it is critical we act now to boost our capacity in the places where they are most needed. Any further force efficiencies within its current budget would be at the margins according to the report."
Mr Guildford added: "The Crest report is a really helpful piece of demand analysis, which [Bedfordshire Police] Chief Constable Garry Forsyth and I am sharing with fellow chiefs, the Home Office and HMICFRS. I've challenged, tested and corroborated a large amount of the reactive demand modelling with over 150 cops and it absolutely underlines to me that my officers and staff are individually and collectively producing a huge amount of work on behalf of the public. They carry a significant workload when compared with peers and I'm incredibly humbled with the amount of brilliant results and service they deliver given the demand we deal with.
"We've increased our officer numbers back up to the 2,000 mark and I echo many of the comments made by Sir Thomas Winsor in his recent annual report as I look forward to how the Comprehensive Spending Review and national funding formula work will hopefully lead to a positive outcome both locally and nationally."
The model predicts the top five demand pressures in 2023 as violence with injury, violence without injury, public order, sexual offences and shoplifting. Meanwhile, burglary demand is likely to remain more stable.
The report warns that the force may need to invest in more local detectives and specialist skill sets, including forensic and digital investigation, to meet the challenge posed by violence and sexual offending.