Northumbria Police uses lockdown to arrest more than 360 wanted fugitives
Restrictions introduced as a result of the coronavirus lockdown have allowed Northumbria Police to focus attention on pursuing "high-risk" targets, arresting 367 wanted fugitives in less than two months.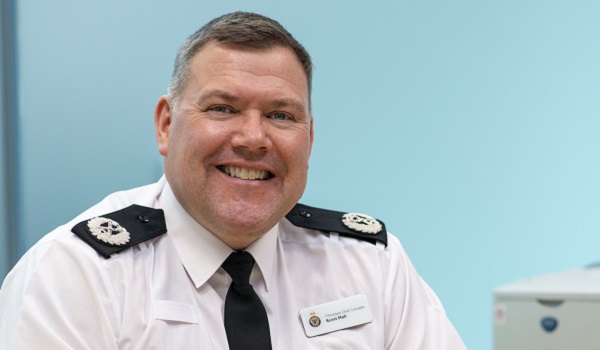 Those arrested include suspected burglars, armed robbers, fraudsters, stalkers and many who have been accused of serious assaults.
Stay at home restrictions meant officers could target addresses and associates linked to the suspects. With fewer people using the road network, it also made it easier to identify vehicles being used by those on the force's 'Most Wanted' list.
Assistant Chief Constable Scott Hall praised the work of the officers involved in the operation.
"This has been an incredibly difficult time for all of our communities that has seen us having to adapt to life amid a global pandemic," he said.
"But it has also been an opportunity for us as a police force to protect the public in other ways, including an increased capacity to continue our focus on arresting high-risk offenders.
"The stay at home restrictions have been a struggle for many of us but it has allowed us to target those suspected of causing the most harm in our community. It is harder to take cover or evade capture when the streets and roads are deserted and we have used that to our advantage.
"However, it still requires our officers to work hard and use their investigative skills to track down and arrest these suspects.
"They have done an incredible job and I want to thank officers across the region, from Berwick down to Sunderland, who have been involved in this activity."
Activity to arrest fugitives in the force area continued at the weekend with Operation Bastion, led by officers from the Special Constabularly, which focused on bringing those wanted for outstanding offences into custody.
Over three days the volunteers were able to locate and arrest 28 suspects for offences such as domestic violence, affray, assault and burglary.
Mr Hall added: "Our Special Constabulary have been an important role in this activity and I have nothing but praise for what they do.
"Many are in full-time employment or study and have their own families at home, yet they volunteer their own time to keep our communities safe. To arrest almost 30 people over just three days is an incredible achievement and I want to thank them for everything they do – they are a credit to Northumbria Police."