Northern Ireland-related terrorism threat lowered to 'moderate'
Terrorism in Britain related to the Northern Ireland conflict is now "possible but not likely" according to the latest Security Services assessment.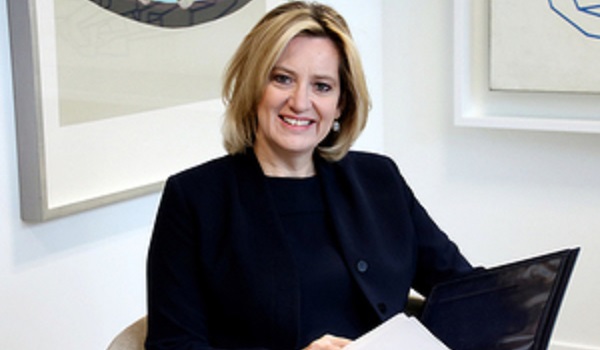 The reduction in threat level reverses the increase nearly two years ago when dissident republicans were believed to be planning an attack on the mainland.
In May 2016, MI5 raised the threat to "significant", meaning an attack was a "strong possibility" despite being nearly 17 years since the last time a Northern Irland-related attack took place in the UK.
The reduction in threat of terrorism from Northern Irish dissidents in England Wales or Scotland to moderate – the second lowest – has not affected the level set within the Province. The threat of terrorism in Northern Ireland itself remains at "severe", meaning an attack is "highly likely".
The current level of threat to the UK from international terrorism also remains at 'severe'.
Speaking on Thursday (March 1), Home Secretary Amber Rudd said: "Despite the change which has been made today, there remains a real and serious threat against the United Kingdom from terrorism and I would ask the public to remain vigilant and to report any suspicious activity to the police regardless of the threat level."
"The decision to change this threat level is taken by the Security Service independently of ministers and is based on the very latest intelligence, considering factors such as capability, intent and timescale. Threat levels are kept under constant review," Ms Rudd added.
The threat level in the UK from international terrorism was raised to critical in September 2017 after an explosion on an underground train in West London.
On February 26, Mark Rowley said four attacks have been thwarted in the last year. He added: "A deeply concerning characteristic is how both far-right and also Islamist terrorism are growing, allowing each side to reaffirm their grievances and justify their actions".
And in November 2017 Andrew Parker – head of MI5 – said "20 attacks in the UK have been foiled over the past four years. Many more will have been prevented by the early interventions we and the police make".