Northamptonshire chief defends position after being criticised for refusing to meet retiring officers
The chief constable of Northamptonshire Police has hit back after he was criticised on social media for declining to host face-to-face meetings with those retiring from the force during the coronavirus pandemic.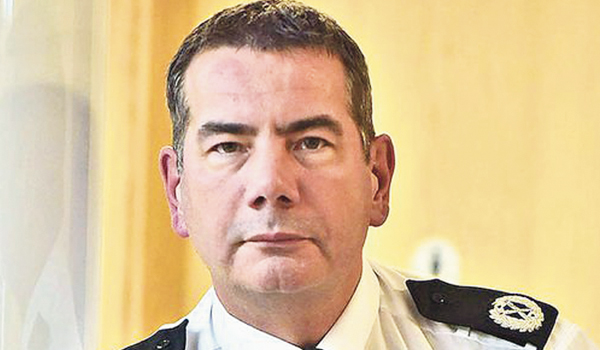 Nick Adderley said that saying thank you and farewell to officers was "one of the most enjoyable parts of my job" but that to do so while the Covid-19 crisis is still ongoing would represent an unacceptable level of risk.
Taking to Twitter, Mr Adderley wrote: "I seem to be getting a bit heat for not being able to meet everyone who is retiring or has retired from the force since Covid. I don't do Facebook but my sources tell me I'm getting grief. I now see @colleenrattigan [Chief of Staff at Northamptonshire Police] is also getting grief. To be clear this is my decision.
"I'm sorry if you feel aggrieved that I have not been able to see you, but I am trying to keep everyone, including me, safe. I have promised to hold an event once it is safe to do so and to have private 1-2-1s with anyone who wants one – but not now.
"One or two HQ people have been able to pop up prior to retirement, at a distance and have been working at HQ since the pandemic, reducing the risk. Anyone who knows me will know that saying thank you and farewell to career officers, is one of the most enjoyable parts of my job."
Mr Adderley went on to say that anyone with a grievance should take it up with him directly. He said: "Not being able to accommodate all the requests is a real shame but to take to social media and have a pop is poor form. Write to me, email me, ring me; always happy to chat. To have a go at a junior member of staff, who is carrying out my instructions is pretty low.
"We are looking at virtual farewells, virtual long service medal and commendation ceremonies in the near future. For now, I ask for your patience."