North Yorkshire PCC apologies for 'insensitive' comments about Sarah Everard
The police, fire and crime commissioner for North Yorkshire has apologised after making a series of "insensitive" comments in relation to the murder of Sarah Everard.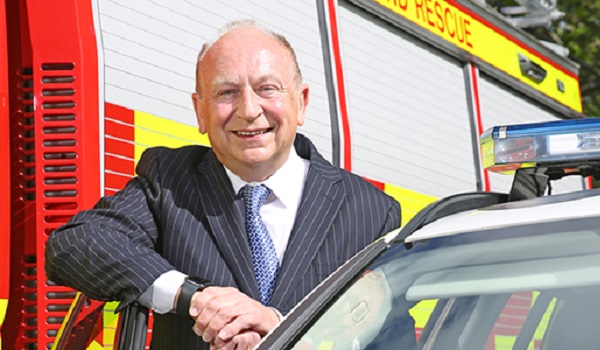 Speaking to BBC Radio York, Philip Allott said that Ms Everard should "never have submitted" to the arrest – a comment which many saw as victim blaming and highly offensive.
"So women, first of all, need to be streetwise about when they can be arrested and when they can't be arrested. She should never have been arrested and submitted to that," he said. "Perhaps women need to consider in terms of the legal process, to just learn a bit about that legal process".
His remarks were lambasted by Scotland's First Minister Nicola Sturgeon, who said: "These comments are appalling. It's not up to women to fix this. It's not us who need to change."
"The problem is male violence, not women's 'failure' to find ever more inventive ways to protect ourselves against it. For change to happen, this needs to be accepted by everyone."
Others took to social media with one Twitter user writing: "No level of 'streetwise' would've stopped what happened to Sarah Everard unless she could've overpowered Couzens."
The @EverydaySexism Twitter account said: "Just when you think the absurdity of victim blaming could not possibly go any further, here is a Police Commissioner openly blaming Sarah Everard for what happened to her on BBC radio."
Following the fallout, Mr Allott himself tweeted: "I would like to wholeheartedly apologise for my comments on BBC radio York earlier today, which I realise have been insensitive and wish to retract them in full."