North Wales Police praised for promoting the use of Welsh
North Wales Police has been praised for the positive and proactive approach the force takes to using and promoting the use of Welsh with the public and within the organisation.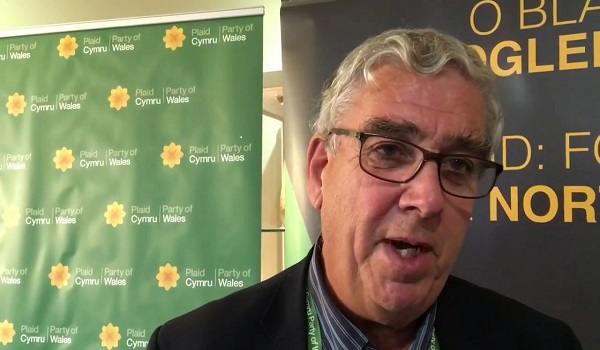 The Welsh Language Commissioner (WLC) is now highlighting the force as a case study example for other organisations in Wales to follow for its bilingual workforce planning and for increasing the capacity of Welsh language skills among the officers and staff.
The Commissioner notes that: "'NWP leadership has shown a strong vision and commitment to providing services through the medium of Welsh for almost two decades now. I would like to see more leaders of organizations operating in Wales committing in the same way by setting a clear vision and investing sufficiently to make that vision a reality'.
"North Wales Police understood early on that the most effective way to be able to offer services through the medium of Welsh is to increase the number of staff able to speak Welsh. They have achieved this by collecting detailed data on the linguistic skills of the workforce, robust recruitment and promotion policies, and support for staff to improve their skills"
"All organisations can learn from the systematic approaches NWP has taken to increase the Welsh language skills capacity of the workforce. The investment in such detailed workforce planning meant that compliance with Welsh language standards in 2017 had come naturally to the organisation; and that now enables them to focus on evolving and innovating further by experimenting with new methods of attracting Welsh speakers into the jobs that are really needed."
T/Chief Supt Simon Williams, chair of the force's Welsh language Implementation working group , said "We have been committed to providing services through the medium of Welsh for many years and have established a force Welsh Language Group which is chaired by Deputy Chief Constable Richard Debicki. It not only oversees that we are fulfilling our legal requirements, but actively encourages the use of Welsh in every department.
"It is right and courteous to offer a language of choice for members of the public who make contact with us and as an internal business language for staff who speak Welsh.
"One of the objectives in our Welsh language Strategy is that we aim to become a bilingual organisation. It is important that staff have the linguistic skills to engage effectively with Welsh speakers and to be able to offer a full service through the medium of Welsh. We encourage applications from Welsh speakers for posts in the Force. We also provide language skills training across the force at all levels and there is support for staff to use and develop their Welsh skills at work."
"I am delighted that we have been recognised in this way by the Welsh Language Commission and that the approach we have taken is now being promoted through the WLC as an example for others to follow."
North Wales police and crime commissioner Arfon Jones said: "As a first language Welsh speaker I am very pleased that North Wales Police are at the forefront of promoting the language and using it in the workplace.
"A lot of people claim it's a dead language, but that's totally wrong and it's good to be able to show that it's in daily use and that the force does try to ensure it has a similar proportion of Welsh-speaking officers to the general population and we try and recruit Welsh-speaking officers and staff, especially where the demand is high.
"There is a choice of language when you ring the police in North Wales and there are Welsh speakers in the control room 24/7 and this is vital because people should be able to communicate with us in the language they are most comfortable in.
"From my office Rhian Rhys Roberts sits on the force's Welsh language board which is chaired by the Deputy Chief Constable and which ensures equality and that the Welsh language isn't treated less favourably than English."
Rhian Rees Roberts, the Commissioner's Scrutiny Officer with responsibility for the Welsh language added: "It's vital that we have robust scrutiny in place to ensure North Wales Police meets its Welsh language standards and that officers and staff are able to deliver a service in Welsh.
"It is an issue we are often asked about by members of the public and given that this is an issue which the Commissioner feels very passionately about it is imperative that we lead by example and work closely with the force to ensure that the Welsh Language is treated with the respect it deserves."