No suspects identified in Salisbury nerve agent attack, MPs hear
Law enforcement agencies in the UK are reviewing the security of all people who "might be vulnerable" in the wake of the attack on Sergei Skripal.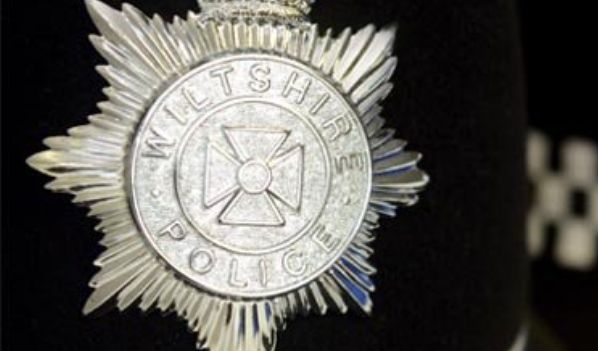 The Salisbury nerve agent attack has changed the security services' appreciation of which dissidents and defectors could be at risk from revenge action, national security adviser Sir Mark Sedwill claims.
MPs were given an update from Sir Mark who admitted investigators have not yet identified who poisoned the former double agent and his daughter Yulia on March 4.
Mr Skripal, 66, and his 33-year-old daughter were left in a critical condition after being found unconscious on a city centre bench. Wiltshire Police officer Detective Sergeant Nick Bailey, a first responder to the couple, was also left in a serious condition.
Both Ms Skripal and the officer have been allowed home from hospital but Mr Skripal is still being treated. He is recovering more slowly but is expected to eventually be discharged.
Up to 100g of the nerve agent Novichok – in liquid form – may have been used to target the Skripals, the head of the Organisation for the Prohibition of Chemical Weapons (OPCW) has said.
Ahmet Uzumcu said the amount used implied it was created as a weapon with the samples collected being of "high purity".
The UK government says the military-grade nerve agent of a type developed by Russia was used in the attack, although Moscow totally denies any involvement.
Questioned by the Commons Defence Committee last week if he knew the individuals responsible, Sir Mark replied: "Not yet."
The national security adviser, who coordinates the work of MI6, MI5, the surveillance agency GCHQ and others, would not elaborate on his reply but it is thought a lack of CCTV coverage in Salisbury compared with London may be hampering progress. Russian spies based in Britain have reportedly also been investigated and ruled out.
But he stressed: "The police who are responsible for protective security and the various agencies alongside them are reviewing the security of all people who might be vulnerable."
Several MPs have called for the UK to increase security funding and modify plans originally in light of the changing threats posed by cyber attacks, hybrid warfare and terrorist groups such as Daesh.
Sir Mark told the committee spending was already increasing year on year and was above Nato's benchmark of two per cent of GDP.
He insisted that authorities had acted "much faster" than following the murder of another former Russian spy, Alexander Litvinenko, in 2006.
Days after the Salisbury attack Russian businessman Nikolai Glushkov was found strangled at his London home. No one has been arrested in relation to his death and investigations continue.
The Metropolitan Police Service has said there is no immediate evidence of a link to the attack on Mr Skripal, but Mr Glushkov's connections to Russian dissident Boris Berezovsky sparked fresh scrutiny over a string of suspicious deaths.
In a two-and-a-half hour session, Sir Mark told MPs that Russia posed a wider "existential threat" to the UK, both through its nuclear capability and unconventional warfare.
"What we've seen is more aggressive Russian behaviour, the development of hybrid warfare, and upgrades to their conventional military capabilities – some of them designed to threaten our own deterrent that quite rightly means we're shifting the focus of defence," he said, adding that the Soviet bloc is "operating aggressively just below the level of armed conflict and that affects our national security".
On the debate over whether extra funding should be placed in cybersecurity or conventional forces, Sir Mark added: "There are areas of vulnerability, definitely, across our national security commitments that I would want to invest in."
Police services in Salisbury are facing major upheaval as a multi-million-pound decontamination project gets underway to clean-up the after-effects of the nerve agent attack.
The city's main police station – which shares its Bourne Hill office premises with Wiltshire Council – has been closed for up to eight weeks.
But other areas of the city sealed off by investigating officers have now been released for decontamination, Theresa May was told on Tuesday (May 8).
Only the former spy's house, where investigators believe the deadly nerve agent may have been smeared on the front door handle, is still under lockdown by counter-terrorism officers.
A Downing Street spokesperson said the clean-up work is well under way with the priority making the sites safe so they can be returned to use and Salisbury can get back to normal.