No suitable candidates identified to lead Cleveland Police
A rigorous recruitment and assessment process has failed to identify any suitable candidates for the position of chief constable of Cleveland Police.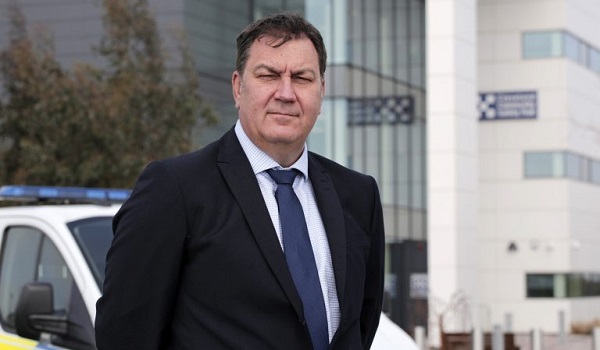 Police and crime commissioner (PCC) Steve Turner launched a recruitment campaign in August, after Chief Constable Richard Lewis gave notice to take up the post of chief constable of Dyfed-Powys Police.
The two shortlisted candidates faced a robust three-part process including:
• An internal panel made up of police officers, staff and volunteers, as well as representatives from a range of staff networks and associations;
• An external panel consisting of local and regional partners; and
• A final appointment panel of six experienced leaders, chaired by the PCC.
Mr Turner said: "Cleveland is not an easy place to police, and therefore we need an exceptional chief constable who has the extensive skills and experience to handle the significant challenges the force faces.
"We held a rigorous process, with two days of interviews and a total of 26 people sitting over three different panels. This is not only a major challenge for candidates, but allows me to ensure fairness and diversity of opinion is protected at all stages of the process.
"At the end of the two-day assessment process the appointment panel unanimously agreed with my decision that none of the candidates were suitable for the position of chief constable in Cleveland at this time."
"On behalf of our three panels, I thank the candidates we interviewed for their participation and wish them all the best in their future endeavours.
"This is a setback I would prefer we didn't face, however, we will now set about considering alternative options to fill the role of chief constable."
The PCC's Office will now draw up plans to look at interim arrangements for the role of chief constable, prior to any further recruitment exercise being undertaken.
Once appointed, the new chief constable will be the seventh to lead the troubled force in the space of a decade.
In 2019, Cleveland police was rated inadequate overall and in three key areas by Her Majesty's Inspectorate of Constabulary and Fire and Rescue Services – the first force to be rated in this way.
Speaking at the time, Tees Valley mayor Ben Houchen said the report described the "worst findings ever into any police force in the country".
Former chief constable Sean Price was sacked for gross misconduct in 2012, officers were under investigation after journalists' phones were unlawfully monitored, and there had been longstanding claims of racism within the ranks.
In February 2021, an official inspection deemed the force to be improving, but the watchdog said there was still hard work to do.
Mr Turner has been under growing pressure to resign following an allegation made in Parliament that he received a caution for theft while working at a supermarket.
A second allegation, believed to relate to a sexual assault decades ago, has also been submitted to the Independent Office for Police Conduct (IOPC), leading to critics calling for him to stand down during the investigation.
Andy McDonald, MP for Middlesbrough, questioned the decision of Mr Turner continuing to hold office and appointing the new police chief.
"I have made it clear that he should have already resigned following the revelation about his previously undisclosed police caution from Cleveland Police," he said.
"He hasn't done that and that is regrettable and wrong. We now know that in addition to that matter, the IOPC are investigating two further matters and we know one of them to be one of the utmost seriousness.
"It is utterly farcical that in those circumstances Steve Turner remains involved in the appointment process for a new chief constable. He should of course step aside and allow the search to proceed without his involvement."