No review of Psychoactive Substances Act despite 'laughing gas' loophole
Legislation banning so-called 'legal highs' will not be reviewed despite a loophole that caused two cases to collapse.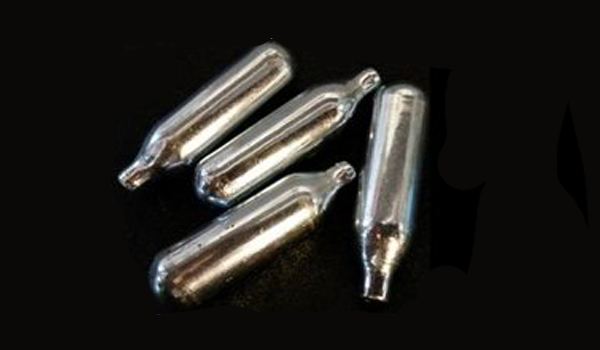 Legislation banning so-called 'legal highs' will not be reviewed despite a loophole that caused two cases to collapse. Two courts have decided that nitrous oxide – otherwise known as 'laughing gas' – is technically legal even though it is supposedly covered by the Psychoactive Substances Act. The rulings allowed three dealers to escape convictions, as the judges decided laughing gas is exempt from the Act due to its medical uses. The Crown Prosecution Service (CPS) is assessing the cases to establish their potential future impact. However, the Government insists the Act is working as intended and said it will continue to prosecute people who attempt to supply the substance. A Home Office spokesperson said: "We will not be reviewing the legislation in light of the two cases. "Nitrous oxide is covered by the Psychoactive Substances Act and is illegal for its psychoactive effect. "However, the Act provides an exemption for medical products. Whether a substance is covered by this exemption is ultimately one for a court to determine based on the circumstances of each individual case." They added: "These dangerous drugs have already cost far too many lives and the Psychoactive Substances Act is sending out a clear message – this government will take whatever action is necessary to keep our families and communities safe." Laughing gas is commonly used as a recreational drug but is also often employed by doctors as a painkiller. The Psychoactive Substances Act bans 'drugs' that have a proven psychoactive effect, with exemptions for medical products, certain foods, alcohol and tobacco. On Wednesday (August 30), a case at Southwark Crown Court was dismissed after hearing that laughing gas is exempt from the ban "as the legislation is currently worded". The collapse came just five days after Ryan Egan, 27, and Kenan Buckley, 23, escaped conviction at Taunton Crown Court due to the same loophole. The legislation, introduced in May 2016, has been widely criticised by campaigners who have claimed it is unenforceable. In 2015, ecstasy and other similar substances were technically legal for a day in Ireland after a court found part of the Misuse of Drugs Act 1977 was unconstitutional. The Irish government forced through emergency legislation to close the loophole. A CPS spokesperson said: "The CPS assesses all cases referred by the police, in accordance with the Code for Crown Prosecutors, to determine whether there is sufficient evidence to provide a realistic prospect of conviction and if it is in the public interest to pursue. "We will consider the outcome of these cases and the potential impact on future prosecutions."