`No place in policing` for former officer who filmed sex act in child`s bedroom
A former detective constable has been sent to prison for making and possessing almost 7,000 indecent images of children dating back more than a decade.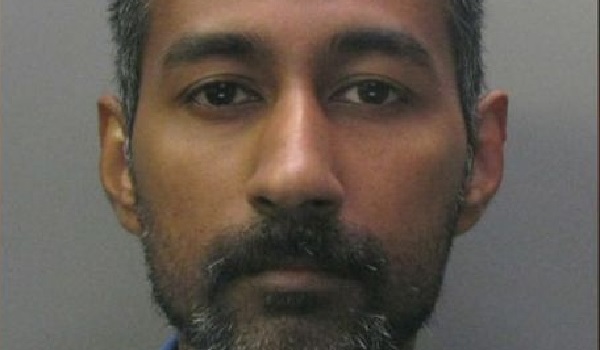 A former detective constable has been sent to prison for making and possessing almost 7,000 indecent images of children dating back more than a decade. Dismissed earlier this month at a Special Case misconduct hearing, 36-year-old Jamal Hassan of Bedfordshire Police, pleaded guilty to three charges of making indecent photographs of children, possession of an extreme pornographic image, outraging public decency, four counts of misconduct in public office and perverting the course of justice. He was sentenced to six years imprisonment at Peterborough Crown Court on Friday (August 18), made subject to a Sexual Harm Prevention Order lasting 15 years, and placed on the Sex Offenders' Register indefinitely. Bedfordshire Police received a referral about Hassan's online activity on May 16, and an investigation was launched by Cambridgeshire Constabulary's Paedophile Online Investigation Team. Officers from Cambridgeshire Police arrested Hassan the following morning and discovered almost 7.000 indecent images and videos on various devices at his home in Luton. A number of storage devices had been destroyed in an attempt to cover up his offending. In court, Hassan admitted to making more than 6,000 indecent images of children, 1,552 of which were category A. Hassan's three misconduct charges relate to when he filmed himself in people's bedrooms – including a child's – in his underwear while on duty. The fourth involved him making a covert recording of a child while in a police interview room. There is no evidence that Hassan committed any 'contact' offences, but Bedfordshire Police is still investigating his actions from over more than ten years, as some of the images found at his home date back to 2006. Sentencing, Judge Sean Enright described Hassan's actions as a "gross abuse of trust". Temporary Assistant Chief Constable Jackie Sebire said Jamal Hassan's abhorrent actions have no place in policing. She added: "We are here to protect vulnerable people from harm and he has let down every single one of his colleagues with his conduct. People who worked alongside him are disgusted by his behaviour and were completely unaware of the secret life he was leading. "It is also important to stress that online offending is not a victimless crime. People who view these horrific images are effectively funding this type of crime which affects so many innocent children across the world. "While it is obviously incredibly disappointing when any officer behaves in such an unacceptable way, people should be reassured at the speed we acted after we became aware. Hassan was quickly arrested, dismissed from the force and ultimately now brought to justice – which means a lengthy spell behind bars." Detective Sergeant James Weston of Cambridgeshire Constabulary, said: "It is our duty to protect members of the public, and this sentence should send a clear message to offenders that you will be brought to justice irrespective of who you are or your position in society."