No more charges over Poppi Worthington death
Prosecutors have ruled out another inquest into the death of toddler Poppi Worthington.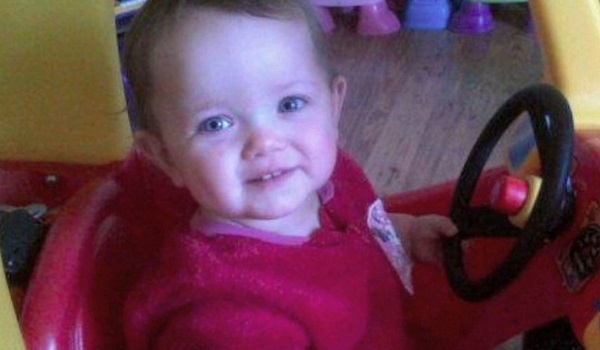 A coroner's inquest in January concluded that 13-month-old Poppi was sexually assaulted by her father before she died from asphyxia in December 2012.
The Crown Prosecution Service (CPS) has now announced that no new evidence emerged during the inquest that would lead to Paul Worthington potentially being charged. Poppi's mother said she was "extremely disappointed" at the decision.
A CPS spokesperson said: "No new evidence emerged which was capable of affecting the decisions not to prosecute. Accordingly, there will not be a fourth full review of this case by the CPS. "As in all cases, we could consider any future referrals from police should significant new evidence become available to them."
Cumbria Constabulary conducted two investigations into Poppi's death as the first was found to contain multiple failings. The case was reviewed three times between then and November 2016, each of which led to separate verdicts of there being insufficient evidence for conviction.
At a three-week inquest last November, Mr Worthington said he found Poppi unresponsive during the night and called an ambulance.
However, senior coroner for Cumbria David Roberts decided that her death was a result of being placed in an unsafe sleeping environment that affected her ability to breathe.
He also found she had likely been sexually assaulted before she died, but this was not the cause. Mr Worthington has never been charged over the incident and denies any wrongdoing.
Mr Roberts referred his verdict to the CPS, which has been considered by a senior prosecutor to establish whether there were grounds for new charges.
The CPS claims the opposing medical opinion and missing evidence from the police investigation means there is insufficient chances of successful charges.
Temporary Deputy Chief Constable Mark Webster said: "We have liaised closely with the CPS over the past two months in relation to this matter.
"Throughout our second investigation officers thoroughly explored every available line of enquiry.
"I acknowledge and respect the decision made by the CPS today."
In a statement on behalf of Poppi's mother, solicitor Fiona McGhie said: "Not knowing what happened to Poppi on that day and knowing that there were evidence gathering failures by the police in the very early stages of the investigation has made things even worse.
"Although she is now closer to the devastating truth, it is likely that she may never get full closure on exactly what happened that night."