No misconduct charges for firearms officer in Anthony Grainger shooting
The firearms officer known as Q9 who was responsible for shooting dead an unarmed man during a Greater Manchester Police (GMP) operation will not face any misconduct charges, the Independent Office for Police Conduct (IOPC) has announced.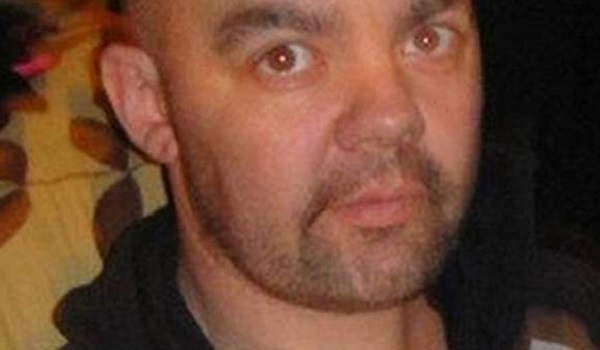 Anthony Grainger, 36, was in a stolen car when he was shot in the chest in a car park in Culcheth, Cheshire, in March 2012. He was believed to have been planning an armed robbery, but no firearms were found on Mr Grainger or in the vehicle.
A public inquiry last July was highly critical of senior GMP officers. Judge Thomas Teague QC said the operation targeting Mr Grainger had been organised and planned "incompetently" and that while the shooting was legally justified, it came about due to a "catastrophic series of failings and errors".
He added that senior officers "failed to authorise, plan or conduct the firearms operation in such a way as to minimise recourse to the use of lethal force".
IOPC Director of Major Investigations Steve Noonan said: "Following the public inquiry, it was clear we could not – and should not – ignore the new evidence it presented. This, partly, concerned the use of force by the firearms officer known as Q9.
"We determined that this part of the investigation would not need to be reopened. Instead, from October 2019 we reviewed the new information, along with our 2013 findings, and produced an addendum – or supplementary – report. This was completed in May this year.
"There is sufficient evidence to suggest that Q9's reason for using lethal force was honestly held, and there is no case to answer in respect of their conduct.
"We have informed Mr Grainger's family and the firearms officer of this outcome. We would like to thank all parties for their patience and understanding as we've carried out this necessary additional work."
A government report published on Tuesday (May 19) said "lessons have been learned" to improve armed police operations in the UK and looked at the nine recommendations set out by Judge Teague, including:
The use of body-worn video footage and communications of firearms commanders during post shooting proceedings;
Covertly fitting blue lights and sirens on unmarked vehicles to be used at the point of an intervention; and
Changes to policies and procedures.
The National Police Chiefs' Council is also looking at introducing a maximum time for firearms officers to remain on continuous duty.
GMP said it had "invested in a significant reform programme to make armed operations safer in Greater Manchester… and nationally".
There are three new IOPC investigations into GMP in respect of the death of Mr Grainger, which began in March. Mr Noonan said: "The three new investigations in relation to further evidence from the public inquiry, which began earlier this year, are ongoing. As a result, we are not in a position to publish the original reports or comment further at this time."
The original IOPC investigation, which started in October 2017, looked at the evidence given by former GMP Assistant Constable Steven Heywood at the public inquiry while he was still a serving officer.
This investigation found there was an indication that Mr Heywood may have committed a criminal offence. The IOPC report, along with supporting evidence, was shared with the Crown Prosecution Service (CPS) in May 2018. The CPS decided not to charge Mr Heywood with any offence.
The IOPC also found that Mr Heywood had a case to answer for gross misconduct. GMP agreed with this in November 2018, but the misconduct hearing has yet to take place.
A second investigation linked to the inquiry looked at the conduct of Detective Chief Inspector Robert Cousen, who gave evidence because of his role as the senior investigating officer. This investigation was completed in May 2018 and it was agreed that Det Chief Insp Cousen's actions did not amount to misconduct and that the matter that should be dealt with by management action.