'No evidence' Taser used on Mohamud Hassan, IOPC says
The Independent Office for Police Conduct (IOPC) has said there is "no evidence" that a Taser was used on a man who died hours after being released from custody.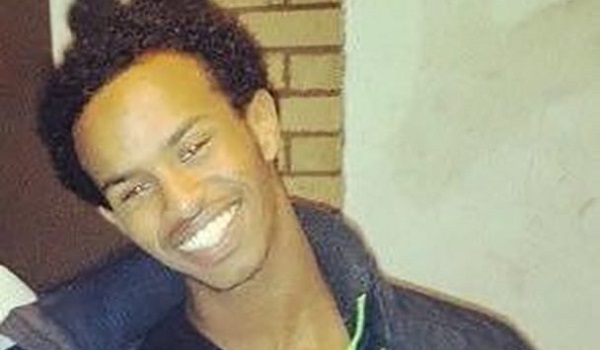 Mohamud Hassan, 24, was arrested at his home in Newport Road, Cardiff, on the evening of January 8 on suspicion of a breach of the peace, but was found dead the following evening after he was released without charge.
His family have claimed the father-to-be was left bloodied and bruised from being assaulted by officers, and have also alleged he told them he had been Tasered.
On Tuesday, the IOPC, which is investigating South Wales Police's contact with Mr Hassan, said it was in a position to "correct misinformation" being circulated about the indecent.
It said it had independently verified that officers attended Mr Hassan's flat following a report that five men had entered the address and were fighting with five occupants.
It said officers' body-worn video footage showed that on their arrival some of the occupants already had visible injuries.
It also said there is no evidence to suggest that officers used a Taser on Mr Hassan either before or during his detention.
IOPC director for Wales, Catrin Evans, said: "The officers' body-worn video footage shows that on arrival a number of the occupants had injuries, and officers sought explanations about where the injuries came from.
"From a search of the flat, reviewing footage, officer accounts, pathology information, and an audit trail of Taser use within the South Wales Police force area we requested, there is no evidence to suggest that Mr Hassan was Tasered at any stage either prior to or during his detention."
Ms Evans said the IOPC was still gathering accounts from 46 officers and police staff, including those who were on duty at Cardiff Bay police station over two separate shifts, those who were in supervisory positions, and those who attended Mr Hassan's address during his arrest and after his death.
Ms Evans said the independent investigation would next move on to review street and private footage taken of the incident.
The IOPC previously said one officer who brought Mr Hassan to the station in a police van is being investigated in relation to whether the individual failed to relay Mr Hassan's complaints of having a fit and being in pain to custody staff.
The most serious sanction that the officer could receive if found to have breached professional standards at misconduct level is a written warning.
Campaigners have called for CCTV and police body-worn camera footage to be made public, which the IOPC has refused to do citing the possibility it may be needed for potential criminal, misconduct or inquest proceedings.
Lawyer Hilary Brown, who is representing Mr Hassan's family, has called for the immediate suspension of the officer involved, and that a potential written warning "in no way reflects the seriousness of the negligence".
Ms Brown also accused the IOPC of only releasing information about the case as a "PR exercise", saying that requests for information by Mr Hassan's family have been ignored and they were not given the IOPC's latest update until it was released to the media.
Ms Brown said: "The family have always asked for answers to many questions that they have, which the IOPC have always refused to provide them with except when they want to release something to the press. They're not going to answer any of their questions. What they will do is release information to do a PR exercise.
"The information they released was the first time the family had heard about this."
Ms Brown said she did not know whether police had identified or spoken to the four other people said to have been in Mr Hassan's home.
An inquest into Mr Hassan's death is due to open on Thursday (March 4).