'No evidence' officers protected PC's murderers
There is no evidence that Royal Ulster Constabulary (RUC) officers were complicit in the murder of a colleague and protecting those responsible from investigation, according to the Police Ombudsman for Northern Ireland (PONI).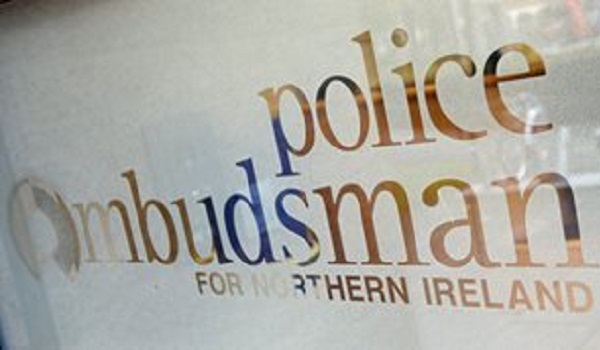 Police Constable John Larmour was shot dead by the IRA in 1988 in his brother's ice cream parlour. 
No one has been prosecuted for the murder. 
The PONI had previously concluded in a report in 2008 that the following police investigation was not thorough enough and that an insufficient amount of information had been passed to detectives. 
PC Larmour's family brought in new evidence and made a number of allegations against the RUC implicating Special Branch officers and police informants. 
The allegations drew links to other murders and terrorist incidents over across nearly two decades.  
Investigators interviewed more than 40 witnesses, many of whom were retired police officers, looked at case papers and forensic files and examined intelligence held by police. 
In its finding released on Thursday (October 18), PONI said the allegations were "underpinned by a belief that there was a fraught relationship between Special Branch and Constable Larmour and as a consequence some of its officers became complicit in his murder". 
The investigation did find that "something of a fractious relationship almost certainly developed between the two". 
However, it was not enough to support the claim that a charge of perverting the course of justice made against Constable Larmour was initiated by police to get rid of him from the force. 
The investigation did say that that one of the weapons used to kill PC Larmour was probably originally owned by the RUC. 
The Ombudsman also looked at whether PC Larmour was prevented from intervening in a terrorist attack. However, officers who were interviewed had little or no recollection of the incident and held the view that their unit would not have been tasked to an incident of this kind.  
Police Ombudsman Dr Michael Maguire said: "We found no evidence to suggest that Special Branch, or any other element within the RUC, aided, abetted, counselled or procured John Larmour's murder, nor that they could they have prevented it.   
"Similarly, we found no evidence to support allegations that police failed to charge suspects in the murder or that they protected IRA members from being brought to justice."