No collusion between loyalists and security forces in murder investigation
A coroner has found no collusion between security forces but questioned why the Royal Ulster Constabulary (RUC) did not share intelligence after the murder of a Catholic pensioner.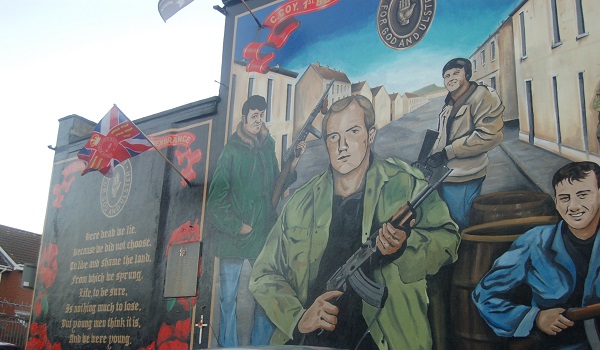 Lord Justice Weir said that there was "no direct or indirect collusion" between the UVF and RUC following the 1994 murder of 76-year-old Roseann Mallon in County Tyrone.  
Loyalists opened fire at the pensioners home hoping to target her two nephews, Christopher and Martin Mallon, who were involved in the Republican movement.  
The mid-Ulster Brigade of the UVF paramilitary organisation claimed responsibility, however, no one has ever been convicted. 
The inquest into Ms Mallon's death found that a camera had been installed by security forces to view the front of Ms Mallon's house and monitor her nephews. The camera was watched by a soldier in the daytime, but turned off during the night to save battery.  
The footage recorded from this camera was never handed over by the RUC's Special Branch (SB) to the murder investigation team. 
The coroner said: "Clearly a decision was taken at a senior level in SB not to share the video material or its existence with Mr McFarland who was a policeman of senior rank charged with the investigation of the most serious crime of murder." 
In addition, the inquest heard that five months after the murder the Special Branch provided a list of car registrations which had been seen on the road Ms Mallon lived on, but that this did not match the footage from the camera. 
Three men were arrested and questioned for the death. Any interview notes which were held in Gough Barracks in County Armagh were destroyed and therefore unavailable to the inquest.  
Lord Justice Weir added: "Certainly, taken cumulatively, they do not inspire any feeling of confidence in the way in which the police investigation was conducted or the materials gathered in the course of it preserved so as to be available to the inquest or, perhaps, to some further investigative or prosecutorial endeavour in the future."