No armed foot patrols through London but training underway to support Northern Ireland
The Metropolitan Police Service (MPS) Deputy Commissioner has issued reassurance over the use of firearms officers in the capital but confirmed that targeted armed vehicle patrols were still a possibility.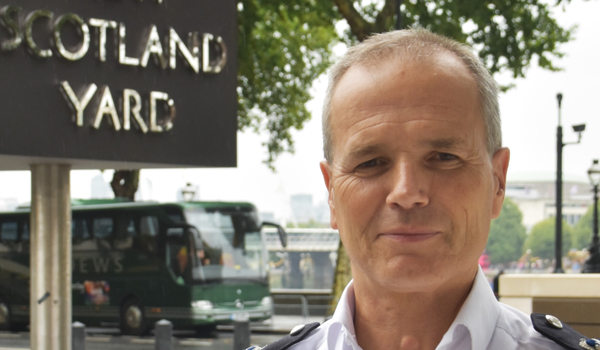 Sir Stephen House said there has been "no change in tactics as yet" but that the possibility of armed vehicle patrols had been discussed and they would be "only deployed to a limited geographical area and time scale if needed". 
In any such targeted deployment, "armed officers would stay very close to their vehicles", he said. 
Sir Stephen told the meeting of the London Assembly on policing today (January 10) that there are no plans to do so at the moment, "as we have no intelligence of an outbreak of violence". 
The issue caused some confusion in the media in November, as many thought armed foot patrols were to be deployed through London's streets. 
"Our commitment is to consult, and I take responsibility for the confusion around the issue," Sir Stephen said. 
The Deputy Mayor for Policing Sophie Linden added that "armed patrols should always be the exception, not the norm." 
Sir Stephen also spoke about the drive to tackle serious violence in London, which he called Commissioner Cressida Dick and the MPS's number one priority, and that recent inroads into the problem were painting "an encouraging picture", but there was still a long way to go. 
The Violent Crime Task Force, formed in April last year, was having a real impact, especially on knife crime. 
Sir Stephen added that the officers deployed to the unit from the Transport Command were due to leave in March, but he would be requesting that they continue in their current role. 
Sir Stephen also spoke about the preparation of officers to support the Police Service of Northern Ireland in case of public disorder due to the backstop border issue if there were to be a no-deal Brexit. 
He said that "Police Scotland will provide a disproportionate number of officers due to links and geography" in readiness for deployment to Northern Ireland. 
The MPS had not received a request to provide officers to support PSNI, but that out of the total 1,000 officers, the force was preparing 150 officers for deployment if needed. 
This represents six police units, and the officers are attending a two-day course of training.  
He also said that the officers were not volunteers, but those already trained in maintaining public order, and the further training was to prepare them for the bespoke needs of Northern Ireland. 
Police Scotland Assistant Chief Constable Mark Williams, operational support, said: "All police forces in the UK are planning for the potential implications of Brexit.  
"We routinely train police officers in public order to ensure we have sufficient officers ready to respond if necessary. This is part of our general commitment to supporting UK policing and is not specific to Brexit." 
At the Scottish Police Authority board meeting in November last year, Police Scotland Chief Constable Iain Livingstone said he spoke at some length with the chief constable of the PSNI and they agreed to work together to provide support to their respective services.  
"We are planning for an eventuality that should the chief constable of Northern Ireland need support from wider UK policing, certainly he will feel that one of the first places he may ask for support is from Police Scotland through UK networks," Mr Livingstone said. 
"The cultural and professional ties between the two services and indeed some of the logistical issues in terms of proximity mean this option may make best sense should it be required and is a significant part of some of the planning that has been initiated."