New youth panel seeks to 'firmly establish' young people's voices in the IOPC
A new youth panel has been set up to help raise young people's confidence in the police complaints system.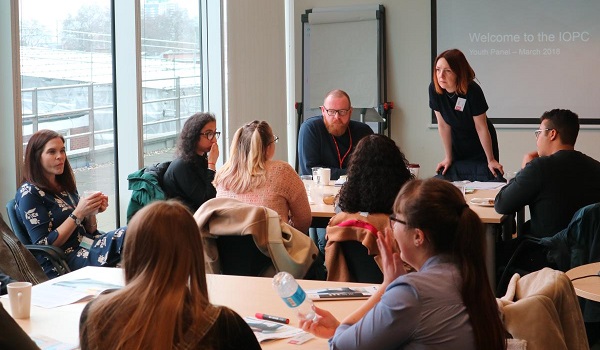 The panel, made up of 24 16-25-year-olds, is intended to increase awareness of the Independent Office for Police Conduct's (IOPC) work among young people and learn more about engaging with them.
Its first meeting was held in London on March 24, with representatives from across the country getting together to air their concerns about the complaints process.
The initiative follows research that suggested young people are less confident than the general population that the misconduct system is impartial and effective.
IOPC director general Michael Lockwood said: "This is an exciting opportunity for the youth panel to really inform how we improve awareness among young people and also to firmly establish their voice within the IOPC.
"It is vital we bring this group on-board so we can shape how we communicate with them and also ensure we are responsive to young people's concerns.
"These young people will decide upon the values and mission of the panel themselves, meet regularly and ultimately report back with their findings towards the end of the year. I very much look forward to hearing and acting on their views."
Research published in 2016 found just 30 per cent of young people had heard of the Independent Police Complaints Commission (IPCC) – the predecessor to the IOPC – compared with the 62 per cent national average.
Just 73 per cent were confident that the IPCC was impartial, compared with an overall level of 80 per cent, and five per cent fewer young people believed it was effectively raising standards in police forces.
The findings also showed 57 per cent of 15-24-year-olds were confident they knew how to make a complaint against an officer if necessary, nine percentage points beneath the national average.
The new panel was established in collaboration with Leaders Unlocked, an organisation that works to provide young people with a stronger voice on issues that affect their lives.
Rose Dowling, director of Leaders Unlocked, said the panel members are "united by a common goal to make a real difference to trust and confidence in the police complaints system".
She added: "We are very excited to see what this panel achieves over its pilot year."