New Warwickshire Police chief constable takes up post
The new chief constable of Warwickshire Police said being the first woman to lead the force in  its 164-year history was "the opportunity of a lifetime".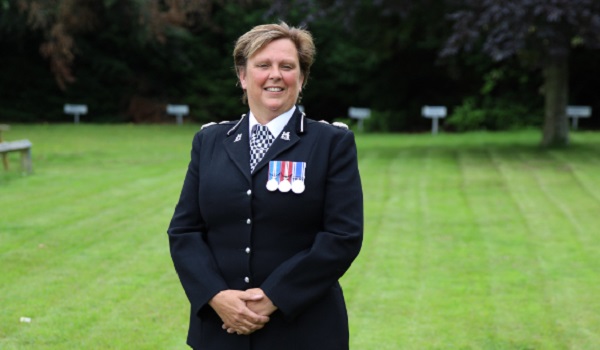 Debbie Tedds today (July 1) takes over from outgoing Chief Constable Martin Jelley, who retired yesterday after six years leading the force.
Speaking of her appointment, Ms Tedds said: "Having served as an officer at every rank within the force and across the county for more than 30 years, to now become the first female chief constable in our force's 164-year history is an absolute honour and privilege.
"This is an opportunity of a lifetime to lead an incredible force to provide the very highest standards of care and protection to the communities of Warwickshire. I will do this in the full knowledge that Warwickshire is equipped with highly skilled officers, staff and volunteers to whom I am dedicated to supporting.
"I am hugely proud of Warwickshire Police and all that it represents. I know there will always be areas for improvement and ensuring our communities have confidence to engage with us and improving the service quality and citizen experience when people need to contact us is an absolute priority to me."
"Warwickshire Police is a fantastic force and I intend to work hard with our staff and communities to understand where we take things next. I will be seeking to engage with as many people as possible, to listen and understand how the force can continue to grow and respond to people's needs."
Reflecting on the state of policing today, she added: "Policing looks a lot different now to how it used to, but our commitment to the communities we serve remains the same. We are committed to meeting the needs of our communities and victims by tailoring our services to provide the right service, first time.
"While we will ensure care and support to victims of crime, we will focus on reducing and preventing crime taking place in the first place to prevent people becoming victims. However we do need the public's support to do this and if we can collectively work together I know we will continue to ensure that those who live, work and travel in Warwickshire remain and feel safe."
Warwickshire police and crime commissioner Philip Seccombe described Ms Tedds as an "outstanding leader" who was "absolutely the right person to lead Warwickshire Police" at an exciting time for the force.
Ms Tedds, who joined Warwickshire Police in March 1989 and was the first female officer in the force to achieve the rank of detective inspector, was appointed temporary deputy chief constable earlier this year and has recently taken over the National Police Chiefs' Council's vetting portfolio.