New vote for Wiltshire PCC expected in August
A new election for Wiltshire and Swindon police and crime commissioner (PCC) is due to take place in August after the winning candidate withdrew over a historic driving conviction.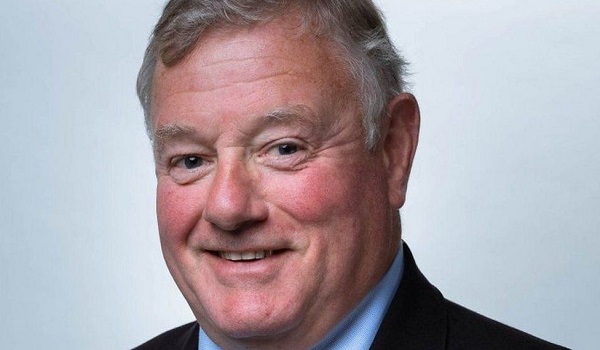 Conservative Party candidate Jonathon Seed received 40 per cent of the vote in the first round and was elected after it went to a second ballot, but he will not be able to take up the post.
Thames Valley Police have launched an investigation into the circumstances surrounding the election, following a request by Wiltshire Police.
On Wednesday, Wiltshire Council said legal advice had been taken and discussions had taken place with the Cabinet Office, Wiltshire Police and the Office of the Police and Crime Commissioner.
Terence Herbert, chief executive of the council, said there was a "clear legal process" to follow.
"Following the result of the election in my role of police area returning officer, I declared Jonathon Seed as the police and crime commissioner for Wiltshire," Mr Herbert said.
"The election was administered in accordance with all relevant legislation and regulations. Mr Seed has publicly indicated that he will not take up that office.
"The legislation states that after a two-month period, beginning on the day after polling day, lapses, a vacancy arises.
"As police area returning officer, I must then hold an election within 35 days. Therefore, preparations will now begin to hold an election on August 19, 2021."
Mr Herbert said he was "immensely proud" of staff who worked across the election weekend.
The council will ensure that a "fair and accurate" election takes place, he added.
"Given that we are now following a legal process and as Wiltshire Police have asked Thames Valley Police to conduct an 'investigation into the circumstances surrounding the 2021 Wiltshire and Swindon police and crime commissioner election', it would be inappropriate for us to provide any further comment at this time," Mr Herbert said.
On Tuesday, Wiltshire Police said it had asked another force to lead an investigation "to ensure independent oversight and to remove any potential conflict of interest".
A spokesperson for Thames Valley Police confirmed the force had "launched an investigation into the circumstances surrounding" the election.
"As our inquiries are ongoing we will not be making further comment at this time," they added.
Electoral Commission guidance says candidates for PCC posts cannot stand for election if they have been convicted of an offence punishable with a prison sentence.
On Sunday, the Conservative Party said Mr Seed, who had been hoping to take over from departing Conservative colleague Angus Macpherson, had been "disbarred" after a driving offence had "come to light".
Mr Seed, who won a combined total of 47 per cent of the vote, insisted he had declared his 30-year-old conviction to the party in his application for the role.
"Party officials confirmed my belief that my offence did not disqualify me," Mr Seed said.
"I have now been advised that this is not the case, and that I am disqualified as a PCC candidate. I have therefore withdrawn."
Mr Seed – who won a total of 100,003 votes – had earlier said he would be "bitterly disappointed" not to take up the post if he won the election.
He faced competition from five other candidates for the role, which involves holding Wiltshire Police to account, overseeing a budget and setting its priorities.
On Tuesday, Kieran Kilgallen, chief executive from Wiltshire and Swindon's Office of the Police and Crime Commissioner, said operational policing would remain unaffected.
He said: "The strategic direction of Wiltshire Police, and its priorities, have already been set by the outgoing PCC and the current police and crime plan remains in place until the end of the financial year.
"Responsibility for implementing this through operational policing, and the day-to-day running of the force, remains with the chief constable, Kier Pritchard."
PCC election results:
Avon and Somerset – Mark Shelford (Conservative); Bedfordshire – Festus Akinbusoye (Conservative); Cambridgeshire – Darryl Preston (Conservative); Cheshire – John Dwyer (Conservative); Cleveland – Steve Turner (Conservative); Cumbria – Peter McCall (Conservative); Derbyshire – Angelique Foster (Labour); Devon and Cornwall – Alison Hernandez (Conservative); Dorset –David Sidwick (Conservative); Durham– Joy Allen (Labour); Dyfed-Powys – Dafydd Llewelyn (Plaid-Cymru); Essex – Roger Hirst (Conservative); Gloucestershire – Chris Nelson (Conservative); Gwent – Jeff Cuthbert (Labour); Hampshire – Donna Jones (Conservative); Hertfordshire – David Lloyd (Conservative); Humberside – Jonathan Evison (Conservative); Kent – Matthew Scott (Conservative); Lancashire – Andrew Snowden (Conservative); Leicestershire – Rupert Matthews (Conservative); Lincolnshire – Marc Jones (Conservative); Merseyside – Emily Spurrell (Labour); Norfolk – Giles Orpen-Smellie (Conservative); Northamptonshire – Stephen Mold (Conservative); North Wales – Andy Dunbobbin (Labour); North Yorkshire – Philip Allott (Conservative); Northumbria – Kim McGuinness (Labour); Nottinghamshire – Caroline Henry (Conservative); South Wales – Alun Michael (Labour); South Yorkshire – Alan Billings (Conservative); Staffordshire – Ben Adams (Conservative); Suffolk – Tim Passmore (Conservative); Surrey – Lisa Townsend (Conservative); Sussex – Katy Bourne (Conservative); Thames Valley – Matthew Barber (Conservative); Warwickshire – Philip Seccombe (Conservative); West Mercia – John Campion (Conservative); and West Midlands – Simon Foster (Labour).
Four of the PCCs are also fire commissioners. They are Essex, North Yorkshire, Northamptonshire and Staffordshire.
Mayors: Greater Manchester – Andy Burnham (Labour); London – Saqid Khan (Labour); and West Yorkshire – Tracy Brabin (Labour).