New UK Police Memorial build given go ahead
Approval has been given to start construction of the new UK Police Memorial to be built at the National Memorial Arboretum in Staffordshire. After a successful fundraising campaign that has raised £4 million out of a £4.5 million target, trustees have given the go ahead for work to begin.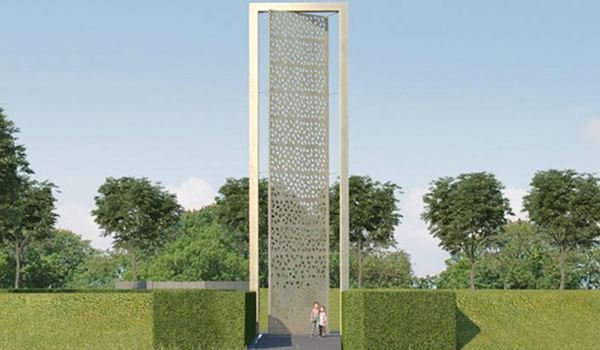 The new memorial will see a fitting tribute established at the Arboretum to honour and commemorate police officers killed on duty. Designed by Walter Jack it has been created for both personal acts of reflection by family and friends and to hold major ceremonial events, with lawn space for 1,500 people.
Further fundraising will continue to pay for the second phase of development, which will include the inscription of the names of fallen police officers on the memorial walls and an education programme for schools and colleges that tells the story of the vital role the police service plays in society.
Sir Hugh Orde, Chair of Trustees, said: "I am delighted to announce that we have finally secured enough money to start construction thanks to the support of the Government, the police service, staff associations, businesses and individuals.  To raise so much money is a fantastic achievement and I am grateful to everyone who has supported us.
"Earlier this year we were at risk of having to defer this project for a further 12 months due to insufficient funds, but thanks to the generosity of two large donors we have now secured enough funding to start the work. We will continue our fundraising efforts to raise a further £500,000 to complete this project."
Site clearance at the Arboretum will commence in the early part of next year, with the construction process being completed during 2020 and the dedication of the memorial and its opening to the public in the spring of 2021.
Earlier this month, the Trust launched the new Police Digital Memorial that complements the physical memorial.
Sir Hugh added: "When we set out on this ambitious project in 2015 we had no idea how long it would take to raise the money. The Trust not only wanted to create a physical memorial, but also wanted to create a memorial fit for the modern age. A memorial that was not only accessible to the 300,000 visitors a year who visit the Arboretum, but a memorial that is accessible to a global audience. We have now achieved that."
You can view the UK Police Memorial and find out further details by visiting www.ukpolicememorial.org