New test helps to identify super-recognisers
Psychologists have developed a new face identification ability test to find 'super-recognisers' who can help prevent errors caused by face recognition software.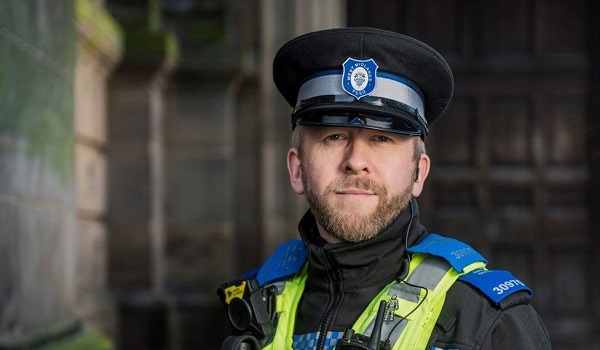 The Glasgow Face Matching Test 2 [GFMT2], an expanded version of the original test that was launched a decade ago, targets high-performing facial recognition individuals who have an extraordinary ability to memorise and recall faces.
It was developed by academics from the University of New South Wales (UNSW), working in collaboration with the University of York and the Australian Passport Office. It will be able to be used in countries including the UK, Australia, New Zealand and Canada.
"Being able to recognise faces of friends and family is a skill that most of us take for granted," said Dr David White from UNSW Science's School of Psychology. "But comparing images of unfamiliar faces and deciding if they show the same person is a task that most of our participants find challenging, even with many years of experience in the task.
"A major finding in our field in recent years has been that some people are much better than others at identifying faces from photographs. This is an insight that has changed the way staff are recruited, for example passport and police officers."
Dr White said the improved test involves matching faces across changes that make face identification difficult in real-world tasks. "For example when matching CCTV to mugshot images, there may be changes in head angle, subject-to-camera distance, image quality and expression," he says. It also includes tests that target low-performing face recognition individuals such as people with prosopagnosia, or 'face blindness'.
The GFMT2 test is valuable for identifying super-recognisers, such as police community support officer (PCSO) Andy Pope at West Midlands Police who has identified 2,000 suspects and is on target to reach his goal of 2,500 by 2022. PCSO Pope, who can remember faces for years and has even been able to single out wanted persons wearing face coverings, says his abilities are "impossible to explain".
"This new test is especially important in this day and age, where facial recognition software is increasingly used as a search engine in police investigation and security settings," said Dr Rob Jenkins from the School of Psychology at the University of York. "It is far more promising than training people to have these face identification skills. Our recent work suggests that current professional training courses in face identification do not improve people's performance."
"We've learned a lot from a decade of collaboration with professional groups. The new test is a response to their requirements."