New terrorism Bill takes criminal law in a 'dangerous direction for human rights'
MPs have warned that new powers being debated in Parliament are a threat to journalists, academics and the "inquisitive and foolish mind".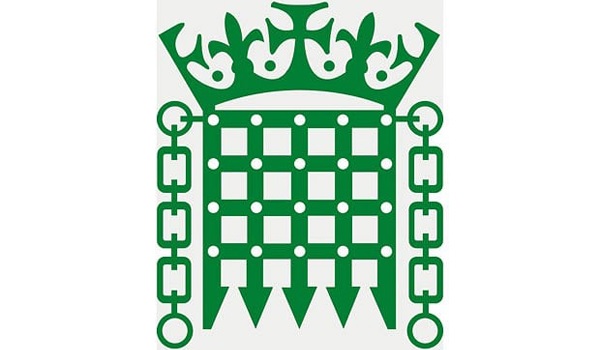 The Joint Committee on Human Rights (JCHR) has raised "serious concerns" with new powers contained within the Counter Terrorism and Border Security Bill, currently at committee stage in Parliament.
The committee said that it was pleased with the Government's decision to bring "digital fixes" to current legislation but is worried that the Bill extended offences to be a threat to free speech.
However, the Home Office dismissed the committee's findings as "out of touch".
The first clause amends the Terrorism Act 2000 so as "invitation to support" a proscribed organisation becomes "create an offence of expressing an opinion or belief that is supportive of a proscribed organisation, where the person expressing the opinion or belief is reckless as to whether a person to whom the expression is directed will be encouraged to support a proscribed organisation".
The committee said it is not clear what constitutes an "expression of support" as the proposed legislation could criminalise comment or argument.
This has been seen as problematic, especially following the Court of Appeal ruling in Choudary and Rahman, which held that the current offence "does not prohibit the holding of opinions or beliefs supportive of a proscribed organisation; or the expression of those opinions or beliefs".
The committee therefore recommends that the clause is amended to clarify what expressions of support would or would not be caught by this offence and to ensure that the offence does not risk disproportionately criminalising debates. This, it said, is especially important not to criminalise valid debates on the proscription and de-proscription of organisations.
Clause two proposes to criminalise any publication of images online which arouses suspicion of a membership or supporting of a proscribed organisation (eg posting a photograph of an Daesh flag hanging online).
Campaign group Liberty said it does not support the existing law's criminalisation of a costume. The further criminalisation of photographs of a costume only exacerbates the risk that law enforcement officials attempting to interpret the meaning of a photograph will "mistake reference for endorsement, irony for sincerity, and childish misdirection for genuine threat".
The committee supported Liberty's view and said the clause could capture support for the aims and objectives of an organisation before it was proscribed.
It recommended that this clause is removed in its entirety or, "at a minimum, amended to safeguard legitimate publications and to give greater clarity as to what acts are, and are not, criminalised".
The third clause, criminalising viewing terrorist material on the internet when it is viewed three or more times, also came under scrutiny. The JCHR saw this as problematic because it was amended to ensure that it only captures those viewing material with terrorist intent and to clarify the defence of reasonable excuse.
Minister of State for Security Ben Wallace told a Public Bill Committee hearing Section 58 of the Terrorism Act provides a defence and "[o]ver 18 years, journalists and academics have downloaded some of this content, and they have not, I understand, been prosecuted even if they have failed to provide a reasonable excuse".
He added: "This Government does not agree with the Committee's conclusions in respect to human rights concerns. Its conclusions are misplaced and wrong.
"After the spate of terrorist attacks of last year and the deadly nerve agent attack this year our intelligence services and police made the case for an update of existing legislation and some new powers to tackle the real and significant threat this country faces from terrorism and hostile states. We carefully considered the request and agreed to act so as to keep the public safe.
"The Committee couldn't be more out of touch with the very real threat to life we all now face."
The JCHR also recommended that:
• The increase in maximum sentences for certain terrorist offences must be justified;
• The enhanced notification scheme for registered terrorist offenders needs stronger safeguards;
• The Prevent programme should be subject to an independent review; and
• The stop and search powers must be circumscribed and subject to more robust safeguards.
Harriet Harman MP, Chair of the JCHR, said:
"The Government have got an important job to keep us safe from terrorism. But it must also safeguard human rights. The Committee believes that this Bill goes too far and will be tabling amendments in both the Commons and the Lords."