New technology targets repeat offenders in Nottinghamshire
Nottinghamshire Police has launched a trial of a new facial recognition tool that can instantly recognise persistent offenders.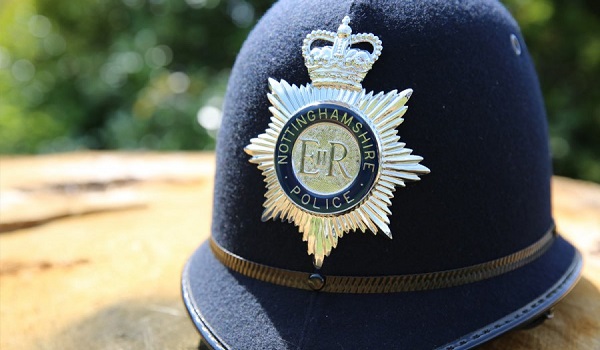 The system employs sophisticated software to cross reference any new video or photographic evidence linked to crime with existing mugshots that are legally held on record.
By comparing the images officers will then be told of any suspected matches found on the system – making it both easier and quicker to track down people wanted in connection with incidents.
The system relies on the quality of the image obtained as well as key facial attributes such as eyes, eyebrows, nose, mouth and overall face outline.
Officers are then tasked with making sure the matched images are reviewed and making sure the person who has been matched cannot be eliminated from inquiries immediately, for example, checking whether they were in prison at the time and that they matched with the photo found by the facial recognition technology.
The implementation has been led by Detective Inspector Leslie Charlton. He said: "We have always relied upon circulating images through our social media channels, our website and internally to help catch criminals or find wanted people but now thanks to this technology officers will be able to potentially identify suspects quicker.
"Technology pilots like this are vital for the force to trial to help improve how fast individuals are found and caught or spoken with and how fast incidents are solved.
"Thanks to this scheme it means officers will be able to track down wanted people quicker and repeat offenders who continue to commit offences in Nottinghamshire time and time again.
"Officers are able to send over any criminal evidence images taken from CCTV cameras and compare the image against mugshots held legally by the force.
"The software works using mathematical algorithms and will generate possible matches but it does not prove the images are of the same person.
"Officers will then carry out further investigations including a visual comparison between the image and any potential matches to make sure the match made by the pilot scheme is correct."
Nottinghamshire Police Assistant Chief Constable Steven Cooper added: "Schemes like this are a vital way for officers to quickly take repeat offenders off our streets.
"We see time and time again the same offenders committing offences and causing a nuisance on the streets of Nottinghamshire but now thanks to this intelligence tool it means our officers will be able to quickly match the suspect to the security image, carry out further enquiries and then question them on any incidents.
"It is our duty to keep people safe and using tools and new schemes like this will greatly help us quickly find wanted suspects and make it easier for officers to carry out their job."
Last month officers in South Wales and Gwent began a pilot scheme that saw them using hand-held facial recognition technology to identify wanted suspects in real-time.
The app – known as Operator Initiated Facial Recognition – will be used by 70 officers from South Wales Police and Gwent Police over a three-month trial period.
South Wales Police say the new app will enable officers to confirm the identity of a wanted suspect almost instantly, even if that suspect provides false or misleading details. The app aims to quickly resolve cases of mistaken identity without the need for a police station visit or custody suite.