New sentencing guideline for unlawful importation of firearms published
A new guideline for sentencing offenders convicted of importing prohibited or restricted firearms in England and Wales was published by the Sentencing Council on Wednesday (November 24).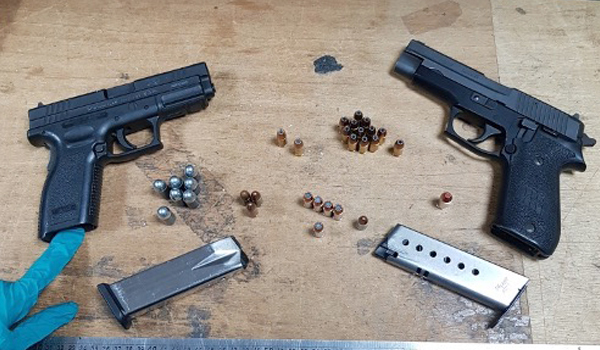 It was developed following requests from the National Crime Agency (NCA) and the Crown Prosecution Service, and feedback from judges, for the Council to develop a specific guideline for unlawful importation of firearms offences.
"These offences can be serious and complex but are not frequently prosecuted. The new guideline will enable courts to take a consistent approach to sentencing offences they do not routinely see," said the Sentencing Council.
The sentences imposed under the guideline depend on a number of factors, including the type of firearm imported, the role of the offender and the scale and nature of the importation.
The most serious cases involving lethal weapons will be sentenced in the Crown Court. Less serious cases, typically involving importation of a stun gun with no criminal intent, may be sentenced in magistrates' courts.
Sentencing Council member Justice Maura McGowan said: "Firearms offences are treated seriously; the more firearms there are in circulation, the greater the risk of death or serious injury.
"The new guideline will ensure courts take a consistent approach to sentencing often complex firearms importation offences and will make the sentencing process more transparent and easier to understand for victims, witnesses, defendants and the public."
The guideline, published following consultation, covers importation of firearms and ammunition under two offences: improper importation of goods and fraudulent evasion of prohibition/restriction, and will be added to a suite of eight existing guidelines for other firearms offences that came into force on January 1, 2021.
Recent data show that volumes for importation offences under the Customs and Excise Management Act 1979 have increased. The Sentencing Council said while the volumes were still low (around 40 offenders sentenced in 2020), there was clearly an identified need for a guideline.
Earlier this month, three men were convicted of importing illegal firearms and ammunition into the UK in the post, before trying to sell them to organised criminals, following an investigation by the NCA.
NCA Branch Commander Mick Pope, said criminals who own firearms – often those linked to the supply of illegal drugs – "use them to instil fear, inflict violence and in some cases, to kill".
The NCA says the majority of illegal firearms in the UK originate overseas.
They are typically trafficked into the UK from central and eastern Europe through criminal networks, "often consolidated in Belgium and the Netherlands before transiting via France", usually concealed in vehicles on channel ferry and tunnel routes.
The new sentencing guideline, which applies to adult offenders, will come into effect on January 1, 2022.