New report says Police Scotland has the 'opportunity to establish a new national policing model'
A report by Her Majesty's Inspectorate of Constabulary in Scotland (HMICS) has identified "a lack of clarity and consistency" to policing across Scotland.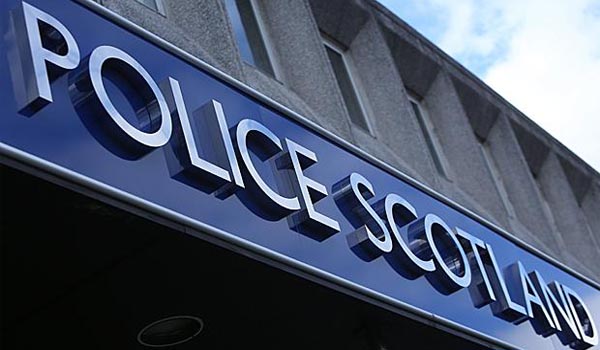 It says the findings "present the service with an opportunity to establish a clear Scottish policing model to provide a national framework for intelligence gathering, analysis, planning and performance, with flexibility to meet varying local contexts". 
Twelve recommendations have been made to the Scottish Police Authority (SPA) and Police Scotland and to help meet the objectives set out in the annual police plan for 2018/19.  
These cover strategic assessment; the role of intelligence and the use of analysts in setting priorities; strategic overviews of tasking; coordinating and delivery; transparent and consistent use of specialist crime and operational resources Scotland-wide; empowerment of local commanders; and the move to a three-year planning cycle. 
HM Chief Inspector of Constabulary, Gillian Imery, said: "We have found that the main elements of the strategic assessment, priority setting, planning and delivery are in place and deliver effective policing on a day-to-day basis. 
"However there remains a lack of clarity and consistency of approach across the country. We make specific comment on the extent to which equity of access to specialist resources has been achieved. 
"Inconsistent recording of specialist and national resource allocation and limited transparency or assurance around the impact or effectiveness of their deployment, means that Police Scotland is unable to fully demonstrate the value of the work being delivered to communities across the country." 
It is recommended that Police Scotland should review its approach to strategic assessment, balancing its use of performance information, intelligence and broader information sources, reflecting all functions of Police Scotland, and the wider demand which it faces, to ensure it is used to effectively support priority setting and planning.  
Police Scotland and the SPA should develop "a clear process for governance and engagement around strategic assessment and consideration of priorities" as part of their statutory responsibilities in the planning process.  
Additionally, Police Scotland should introduce an approach that ensures there is a Strategic Intelligence Requirement aligned to all of the national policing priorities outlined in the annual police plan and have processes in place that measure the qualitative aspect of intelligence submitted against each national policing priority.  
It should also establish "a dedicated strategic tasking and coordinating forum to meet at least six-monthly to review the strategic assessment and consider organisational, operational and workforce planning and priorities".  
Police Scotland needs to review "the approach of both the force Tasking and Delivery Board and the Multi-Agency Tasking and Delivery Board" to ensure they are meeting the required level of tasking and coordination.  
Transparent and consistent reporting of "the deployment of specialist or national support resources" from the Specialist Crime Division and the Operational Support Division should also be developed. 
A Scottish policing model which provides "the level of consistency and assurance required for a national force but maintains the level of empowerment of divisional commanders to localise their approaches" is also advised.  
And Police Scotland should "undertake an immediate review of its approach and delivery structure for analytical support" with intelligence analysis aligned to specialist crime division and performance analysis aligned to the strategy function.  
Police Scotland and the SPA should review "the objectives set out in the Serving a Changing Scotland strategic police plan" and consider bringing forward the review of the strategic police plan. 
Police Scotland is also advised to "move to a three-year delivery plan cycle to directly underpin the SPA's strategic police plan" complemented by the publication of an annual control strategy style plan.  
The SPA should additionally clearly set out its expectations of public performance reporting for Police Scotland and assure itself that suitable internal governance, planning and performance arrangements are in place to support its delivery.  
Finally, the report recommends that Police Scotland and the SPA should review their approach to the development of a new performance framework and consider the development of clearly defined outcomes with associated qualitative and quantitative performance measures. 
The findings are revealed in the HMICS report 'Thematic Review of Police Scotland's approach to the development and operational delivery of the Annual Police Plan (2018/19)' published on Thursday (December 13).