New regulations come into effect as 'thousands potentially detained for too long under mental health laws'
Thousands of people with mental health issues may be being held in custody for longer than the law allows.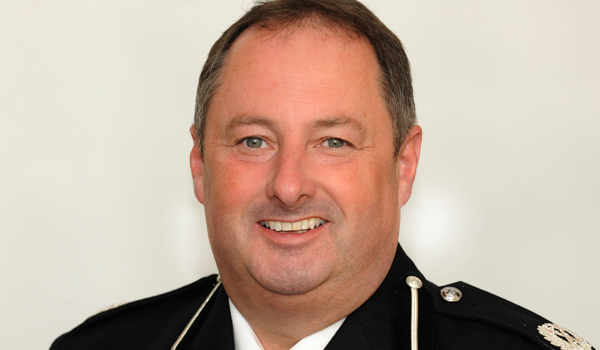 Thousands of people with mental health issues may be being held in custody for longer than the law allows. A lack of hospital beds meant forces "felt obliged" to detain people for more than 24 hours at least 264 times between October and December last year, figures from the National Police Chiefs' Council (NPCC) show. The true rate may be even higher as less than half of forces responded to the request – and the NPCC estimates there could be more than 2,000 cases each year. The figures coincide with changes to the law banning the use of police stations as places of safety except under "exceptional circumstances". Chief Constable Mark Collins, NPCC lead for mental health and policing, said: "Police officers have a duty to ensure that anyone brought into custody facing a mental health crisis is directed to a medical professional as soon as possible – it is a real concern that this is not happening quickly enough in potentially thousands of cases and each case potentially represents a violation of that person's fundamental human rights. "This is a legal problem that is emerging more frequently across the country so we want to work closely with the statutory regulator the Care Quality Commission to collect more accurate data and secure timely admission for people when they need it most." Custody sergeants are obliged to release people detained under the Mental Health Act after a maximum of 24 hours. However, delays in finding hospital beds mean they often cannot find a safe place to send them to. Data obtained by the NPCC from 21 forces showed of the 374 cases where people were detained under the Mental Health Act between October and December 2016, 264 exceeded this maximum period. These involved incidents where a person was detained for four days and another where an adult with learning disabilities was detained for six days. Just 60 cases saw forces find a bed in less than two hours, and 50 took longer than two hours but the process was completed before the 24-hour limit finished. On Monday (December 11), amendments to the Mental Health Act came into force that introduced significant changes to police powers. Officers are no longer allowed to take children to police stations as a place of safety and can only detain adults if they pose a serious risk to themselves or others, no NHS facility is available and if the detention has been authorised by an inspector. The 24-hour limit remains in force unless a doctor authorises an extension up to 36 hours due to delays caused by the individual's condition, not delays caused by finding a bed. Forces are also now required to call an ambulance when they exercise Section 136 of the Act. A government spokesperson said: "Sine we reviewed the use of police custody for Mental Health Act detentions we have seen a 90 per cent reduction in England in the number of people being held in custody who should be in NHS care, and Wales has had similar success."