New Prime Minister promises to energise the country and recruit more officers
Boris Johnson vowed to unite the UK and repeated his promise of increasing the number of police officers after being elected leader of the Conservative Party.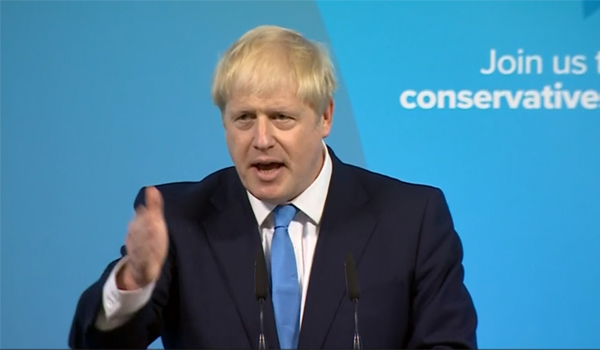 He defeated current Foreign Secretary Jeremy Hunt by 92,153 to 46.656 votes in an election of the party's membership and will become Prime Minister on Wednesday, when Theresa May is due to officially tender her resignation to the Queen.
In his acceptance speech following the election victory announcement on Tuesday (July 23), Mr Johnson said he would unite the UK behind a Conservative Party undaunted by Brexit.
Addressing an audience of MPs, officials and family members, Mr Johnson said the Conservative Party was best placed to reconcile the deeply heartfelt instincts for friendship, free trade support and security within Europe and the desire for democratic self-governance.
He promised to deliver Brexit on October 31, but also to energise the country and take advantages of the opportunities made available by leaving the EU.
He then repeated a promise to spend £1.1 billion to recruit 20,000 additional police officers made during the campaign this month.
"We are once again going to believe in ourselves and what we can achieve," Mr Johnson said.
"And like some slumbering giant, we are going to rise and ping off the guy ropes of self-doubt and negativity with better education, better infrastructure, more police, fantastic full fibre broadband sprouting in every household. We are going to unite this amazing country and take it forward."
Mr Johnson also paid tribute to Mrs May's passion and determination to causes that mattered to her, from equal pay, mental health and racial discrimination in the criminal justice system.