New president and vice president at superintendents' body
Chief Superintendent Paul Griffiths has been elected as the new president of the Police Superintendents' Association (PSA).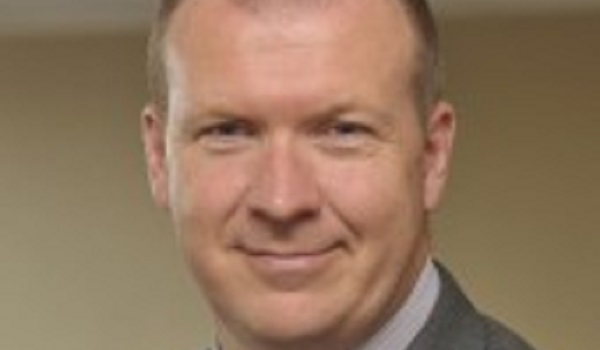 He will take over from the current president, Chief Superintendent Gavin Thomas, who is stepping down at the end of his term. 
And Chief Superintendent Ian Wylie of Avon and Somerset Constabulary has been elected as the new vice-president. He has been active in the association for many years and has chaired C District since 2011. 
The appointments will commence on March 25, the same day as the PSA's annual general meeting.  
Chief Supt Griffiths, currently the PSA vice-president, said: "It has been my privilege to have served as Vice President for three years and I will take enormous pride in now leading the association. 
"This is an extremely challenging time for policing as a service and for our members, which makes the role and purpose of the association more important than ever.  
"I want to pay tribute to Gavin's leadership over the last three years. He has been a consistent and valuable voice on issues that are critical to the future of policing and the service we give the public and has modernised the association to ensure it stays relevant and effective for members. 
"Many of the issues Gavin has led, the association will continue to face, and through my presidency I intend to continue our focus on funding, vulnerability and demand management, leadership and valuing difference, the role of new technology, and the integration of public services." 
Chief Supt Thomas added: "I have worked with Paul and Ian for many years and am delighted they have been elected by our National Executive Committee. 
"They are both highly experienced leaders who are dedicated to improving policing for our members, for the service, and for the public." 
Chief Supt Wylie said: "My policing career has given me many great opportunities and being elected to the role of vice president of the association is another of these. I am very much looking forward to working with Paul and to representing our members at a national level. 
"As the senior operational leaders in policing, the superintending ranks are a critical part of policing and public services and I hope to play a key role in ensuring their voice continues to be heard." 
Chief Supt Griffiths has served in many roles with Gwent Police, including as a senior investigating officer, strategic firearms commander, authorising officer and as a negotiator coordinator. He was also the lead on one of the largest modern slavery investigations in the country. 
He was elected as PSA vice-president in 2016. Within the association, he has held branch and district executive roles since 2010, and served on the Panel of Friends, which supported three different officers who were at risk.  
Chief Supt Wylie served in Kent Police before joining his current force. He became a superintendent in 2007 and a chief superintendent in 2015 and has served as an area commander in Somerset and recently as head of the Neighbourhood and Partnerships Directorate. 
The election took place on Thursday (January 17) at the National Executive Committee meeting of the PSA.