New powers to enforce safe use of fireworks to come into force
Legislation making it a criminal offence for anyone to supply fireworks or other pyrotechnic articles to a child or person under 18 comes into effect in Scotland on Monday (October 10).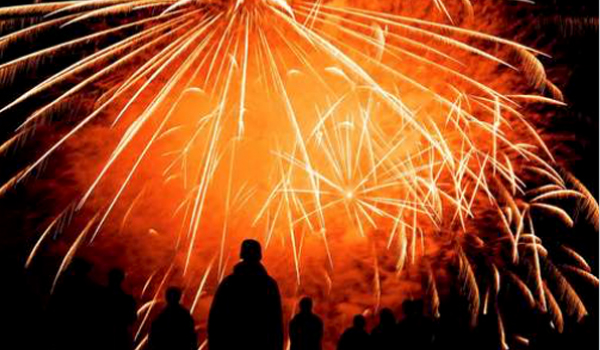 Attacks on emergency workers using fireworks or pyrotechnics will also become aggravating factors that can be taken into account when courts sentence offenders.
The measures are set out in the Fireworks and Pyrotechnic Articles (Scotland) Act 2022 passed by the Scottish Parliament on June 29.
The powers are being brought into force in advance of Bonfire Night and build on steps taken last year restricting the times fireworks can be used, when they can be bought, and the quantity.
Work is progressing to enact other powers set out in the Act, including the introduction of a fireworks licensing system, with mandatory safety training, for people wishing to purchase and use fireworks, and introducing powers for local authorities to designate firework control zones.
Scotland's Community Safety Minister Ash Regan said: "These important new powers have been delivered at pace and make it a criminal offence for anyone to supply fireworks or other pyrotechnic articles to a child or person under age 18.
"Fireworks in the wrong hands can cause serious, life-changing injuries or even prove lethal. Preventing their supply – in any way – to under-18s is a wholly welcome step which will bring greater public safety across Scotland.
"It's also extremely important swift work has progressed which will see hard-working and brave 999 crews – who work tirelessly to keep us all safe – better protected.
"Any attack on fire, ambulance and police crews is utterly despicable so ensuring courts are required to take into consideration the use fireworks or pyrotechnics as a possible aggravating factor in any attack on 999 crews is a real deterrent to such vile behaviour."
She added: "Work is now progressing to see other provisions set out in the ground-breaking legislation brought into force. These are essential steps which demonstrate our absolute commitment to improving the safety of communities across Scotland."
Chief Inspector Nicola Robison from Police Scotland's Partnerships, Preventions and Community Wellbeing Division, said: "Fireworks, when not used lawfully, present a significant risk to the public and so preventing such items from being purchased by, or for, anyone under the age of 18, is vitally important for keeping communities safe.
"Buying fireworks for underage youths can result in a £5,000 fine, six-months imprisonment, or both and our message is clear. Do not risk it. Help us prevent disorder, damage and violence over the Bonfire Night period.
"The new aggravator for attacks on emergency service workers is also a welcome legislative change and should give all frontline first responders additional reassurance that their safety and wellbeing is paramount as they go about their duties."
A consultation last year showed that 92 per cent of respondents agreed with the introduction of a 'proxy purchasing' offence to criminalise the supply of fireworks to young people under the age of 18.
Retail trade union Usdaw welcomed the new legislation to improve public safety by banning the supply of fireworks to under-18s in Scotland.
However, it is urging support for shopworkers who have to enforce the law, with age-restricted sales accounting for nearly one-fifth of incidents of violence, threats and abuse against shopworkers.
Tracy Gilbert, regional secretary for Scotland at the shop workers' union, said: "Restricting the sale of fireworks to over 18s is a welcome step forward for public safety. We have all been horrified by reports of emergency service workers being attacked by people using fireworks as a weapon and there is no doubt that in the wrong hands they are very dangerous.
"Age-restricted sales are a real minefield for our members. If they make a mistake they are likely to be prosecuted and fined. If they fail to ask for age identification from somebody who looks under-25, they run the risk of being disciplined for not following company policy and for the sale of alcohol that is a legal requirement here in Scotland.
"Asking for age identification can lead to abuse from frustrated and angry customers and a refusal of a sale can be a real flashpoint. Many of our members feel they are damned if they ask for ID and damned if they don't. Scottish shopworkers deserve far more respect than they receive. Our surveying shows that nine in ten are suffering abuse from customers, two-thirds were threatened and 12 per cent assaulted."