New possession of sulphuric acid law comes into force
Tough new penalties for the possession of acid in public came into effect this week.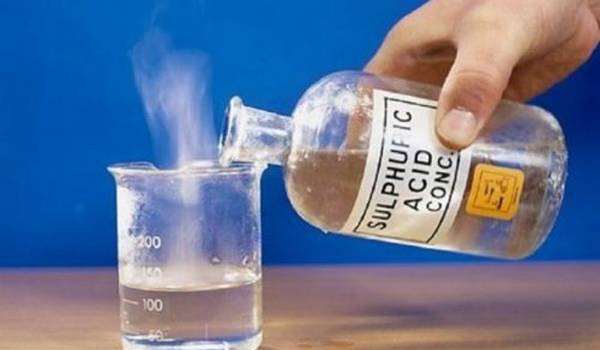 Those caught without a licence now face a prison sentence of two years and an unlimited fine. 
The new measures have been introduced as part of the Government's Serious Violence Strategy following a spate of acid attacks in recent years 
It follows changes to the Poisons Act, which gained Royal Ascent on July 1, that mean a Home Office licence is now required by "members of the public wishing to import, acquire or use sulphuric acid above 15 per cent concentration".  
Those applying for the licence must disclose previous criminal convictions and health issues, and retailers that fail to check the licence at the point of sale can also face two years in prison and an unlimited fine. 
Professional users of sulphuric acid do not require a licence, provided they are using the substance in connection with their business, but they may be asked to provide evidence of this. They must, however, comply with the new regulations and report "suspicious transactions, significant losses or thefts". 
Victoria Atkins, Minister for Crime, Safeguarding and Vulnerability, said: "Acid attacks are utterly appalling crimes and we are determined to put a stop to them. 
"Sulphuric acid can be a very dangerous substance. We are taking this threat seriously and are making it harder to possess and purchase corrosive substances." 
She added that the new law changes will ensure that sulphuric acid is kept away from those who wish to do harm with it, and she was "sure that retailers would enforce the new restrictions".