New policing lead role created to tackle violence against women and girls
Home Secretary Priti Patel is set to announce the creation of a national policing lead in charge of tackling violence against women and girls in England and Wales.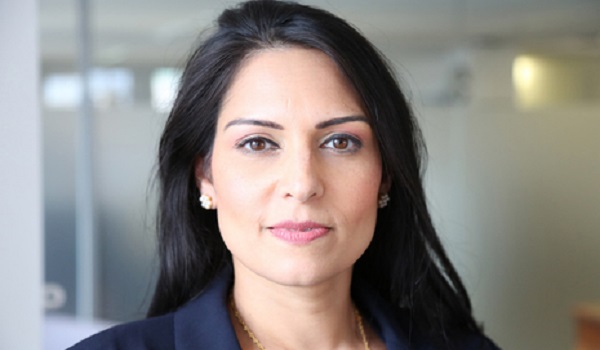 The officer will report to the National Policing Board, of which Ms Patel is chair, and will be the point of contact for every police force to share best practice and monitor progress in tackling such crimes.
Ms Patel said the new policing lead would "drive change" to end "abhorrent abuse and violence" against women and girls. "Every aspect of policing and criminal justice system must have a determined approach to ending violence against women and girls," she said.
She added that the new post would "bring together the incredible work of police officers around the country and create a consistent response to ending these appalling crimes".
The creation of the new role is part of a broader strategy to be unveiled later today to address growing concerns about crimes against women and girls, record low rape conviction rates and a culture of sexual harassment in schools.
It will include a commitment to review options to limit the use of non-disclosure agreements in cases of sexual harassment in higher education so abusers cannot hide.
In addition, a new online tool called StreetSafe will be launched. It will enable people to anonymously pinpoint locations where they feel unsafe and give the reasons why. This information will be used by police and crime commissioners to work with local authorities and other stakeholders to improve community safety.
Writing in The Times, Ms Patel said: "The safety of women and girls across the country, wherever they are, is an absolute priority for me. It is unacceptable that women and girls are still subject to harassment, abuse, and violence, and I do not accept that violence against women and girls is inevitable.
"I am determined to give the police the powers they need to crack down on perpetrators and carry out their duties to protect the public whilst providing victims with the care and support they deserve."
"I am committed to ensuring not only that the laws are there, but that they work in practice and women and girls are confident their concerns will be taken seriously. It is important that the police enforce the law and give women the confidence that if they report an incident, it will be dealt with."
Rachel Almeida, Assistant Director at independent charity Victim Support, said: "We welcome the new measures announced by the government to improve the safety of women and girls, especially when the number of survivors of sexual violence and domestic abuse accessing Victim Support's specialist, community-based services has reached peak levels in the last few months. Too many have experienced sexual violence, domestic abuse, forced marriage, stalking and harassment, which can have a devastating impact on survivor's wellbeing and sense of security, but not given the right level of support they need.
"While it is a step in the right direction to have a national policing lead for these crimes, only system-wide, societal change will end violence against women and girls. It is vital there is a shift from the 'victim blaming' culture and poor police treatment for victims that has contributed to dismal justice outcomes for the majority of survivors. Much more needs to be done to address the epidemic of offending against women and girls across health, education, and the wider justice system."