New Police Scotland chief wants to build 'more devolved policing service'
The new chief constable of Police Scotland has admitted that the force did not "get everything right" when the national force was formed five years ago.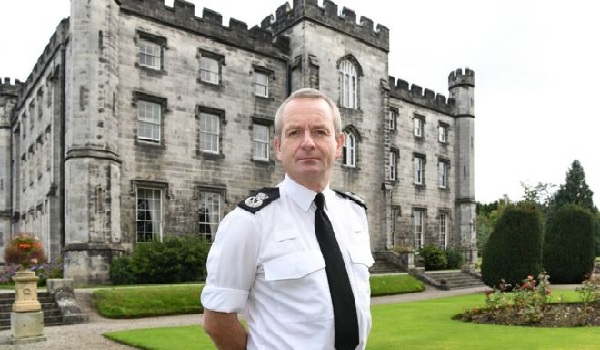 Iain Livingstone, who officially took office on Monday (August 27), told his newest recruits at Tulliallan College that Police Scotland sometimes moved too quickly and did not "engage with our communities sufficiently".
He said "consistency and compliance came before local diversity" as a result of trying to maintain an operational grip on policing.
Despite this, he insists policing in Scotland remains strong, "primarily because of our people", and the "fundamental values and principles that underpin everything we do".
Mr Livingstone said he will make it his goal to build a "more devolved policing service" that better meets the need of local communities, adding that "it's not one size fits all".
"The transformation of policing must be driven by operation requirements," he continued.
"Therefore it's my job now to lead and drive that change and to build on the values, ethos and traditions of policing in Scotland that first attracted me to the job 26 years ago."
Mr Livingstone also set out the challenges facing the force as the landscape of policing continues to transform, such as keeping people safe online.
However, he noted that the need to change affects the whole of the public sector, and said he wants to engage with colleagues in partner organisations "as we go through this process together".
"When I started my career, most police work was carried out in public places," Mr Livingstone added.
"We then moved into the private space as society realised that the police had a role to play in keeping people safe in their own homes, combating child abuse and domestic violence.
"Now we have to keep people safe in the virtual space as people increasingly live their lives there."
Although Police Scotland has been involved in its fair share of controversies since its formation in 2013, including misconduct allegations against senior officers, Mr Livingstone believes his jurisdiction is like no other.
"We can now say with certainty that every homicide in Scotland is dealt with to the highest possible standard," he said.
"Every domestic abuse case is treated in the same way regardless of where the victim lives."
Mr Livingstone was confirmed as the new chief constable of Police Scotland on August 15, following several months in interim charge of the force.
He took on the role while the previous chief constable, Phil Gormley, was suspended during an investigation into allegations of gross misconduct.
Mr Gormley, who was appointed chief constable in January 2016, eventually stepped down in February after claiming it was "impossible to resume my duties in a meaningful way".