New police powers to tackle coronavirus crisis unveiled
New public health regulations strengthening police enforcement powers in England to reduce the spread of coronavirus have been unveiled by the Home Office.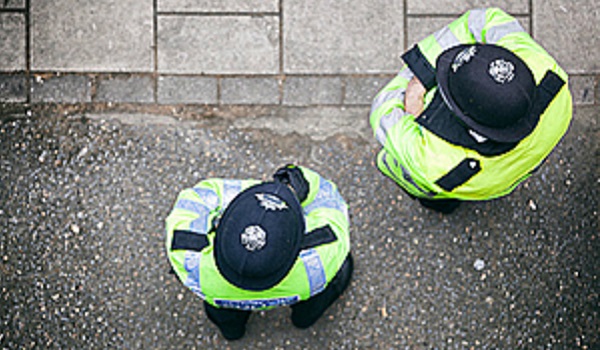 To ensure people stay at home and avoid non-essential travel, from today (March 26), if members of the public do not comply the police may:
instruct them to go home, leave an area or disperse;
ensure parents are taking necessary steps to stop their children breaking these rules;
issue a fixed penalty notice of £60, which will be reduced to £30 if paid within 14 days; and
issue a fixed penalty notice of £120 for second-time offenders, doubling on each further repeat offence.
Those who do not pay a fixed penalty notice under the regulations could be taken to court, with magistrates able to impose unlimited fines.
If an individual continues to refuse to comply, they will be acting unlawfully, and the police may arrest them where deemed proportionate and necessary.
The Home Office has noted that, in the first instance , it expects officers to "always apply their common sense and discretion".
Home Secretary Priti Patel said: "The Prime Minister has been clear on what we need to do – stay at home to protect our NHS and save lives. All our frontline services really are the best of us and are doing an incredible job to stop this terrible virus from spreading. That's why I'm giving the police these new enforcement powers, to protect the public and keep people safe."
To boost police numbers, the Government is to ensure that any civil servants who volunteer as special constables are able to effectively become full-time members of their designated force.
There will also be a relaxation around tax and pension rules, which are thought to have acted as a deterrent to many officers nearing retirement, or recently retired, from returning to the service.
While addressing concerns about the lack of personal protective equipment available to some officers, the Home Office said it had been assured by the National Police Chiefs' Council that a good supply was available.
"They are overseeing distribution to forces but the Government will continue to work with them to ensure that emergency service workers can get the equipment they need, when they need it, in order to carry out their jobs safely," a statement said.
Chief Constable Mike Cunningham, chief executive officer of the College of Policing, said: "I want to thank everyone working in policing for their hard work and professionalism during these incredibly testing times.
"The service is adapting to the demands and pressures of responding to Covid-19. The regulations announced today will enable the police to play their part in the national effort to save lives and protect the most vulnerable people in our communities.
"Keeping everyone safe is, as always, a shared endeavour. Policing will be asking that everyone supports their efforts by staying at home at this critical time."
Chair of the National Police Chiefs' Council, Martin Hewitt, said: "I am confident the overwhelming majority of people already understand the gravity of the situation we face. There will be a small number who do not and we will engage with them, explain to them and encourage them to go home. If they refuse to do the right thing we are fully prepared to use these new powers.
"Police officers are not immune to the coronavirus and so we have been extensively planning for how we will maintain critical policing for the public with significant numbers of officers and staff off sick. The Home Secretary's package of measures for those returning to policing and the support of our special constables will boost our resources as we come under increasing pressure – it is hugely welcomed.
"Those who come forward to help us, and our existing hardworking officers, must get the full protection they need to keep them safe and so we will keep working with the Home Office to make sure crucial personal protection equipment gets to the front line."