New police powers to combat drone misuse
The police are to be given new powers to land, seize and search drones to help combat their illegal use.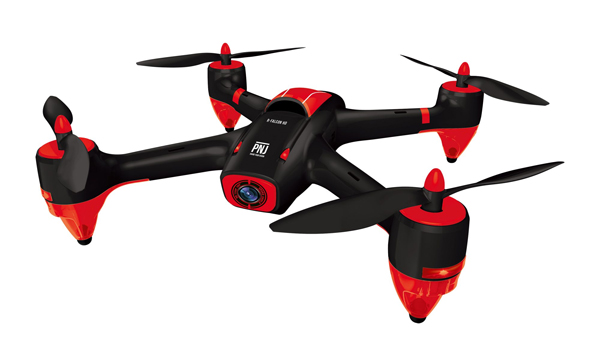 Officers will be able to issue fixed-penalty notices for minor drone offences to ensure immediate and effective enforcement of the new rules. Fines of up to £100 could be given for offences such as failing to comply with an officer when instructed to land a drone, or not showing valid registration to operate one. 
They will also be able to search premises and seize drones – including the electronic data stored on the device – where a serious offence has been committed and a warrant is secured. 
The Home Office will also begin testing and evaluating the use of counter-drone technology at airports and prisons. 
The exclusion zone around airports where drones are banned from flying will also be extended, and from November 30, operators of drones between 250g and 20kg will need to be registered and take an online competency test. Changes to legislation last year already make it illegal to fly a drone above 400ft or within 1km of an airport.  
Aviation Minister Liz Sugg said the mass disruption at Gatwick in the run-up to Christmas due to reported drone sightings, which affected around 1,000 flights, was "a stark example of why continued action is required to make sure drones are used safely and securely in the UK". 
No arrests have been made in connection with the Gatwick incident since a couple were released without charge on December 23 and Sussex Police says it is continuing to investigate relevant sightings from witnesses. 
Secretary of State for Transport, Chris Grayling, said: "I thank all those in the defence world and the police who worked hard to get the airport back together again, and of course Sussex Police are now leading the investigation into this criminal activity."  
The Government's plans follow a consultation into the use of drones, which began in July. 
The consultation received 5,000 responses and Mr Grayling said they maintained the importance of enforcing safety regulations.  
He added: "There is no question but that lessons have to be learned from what happened at Gatwick. Passengers have to be able to travel without fear of their trips being disrupted by malicious drone use. Airports must be prepared to deal with incidents of this type, and the police need the proper powers to deal with drone offences. We must also be ready to harness the opportunities and benefits that the safe use of drones can bring."   
Baroness Sugg said drones have the potential to bring significant benefits and opportunities, "but with the speed of technological advancement comes risk, and safety and security must be our top priorities".  
"The vast majority of drone users fly safely and responsibly and adhere to the rules and regulations that are in place. However, if a drone is used illegally we must ensure that the police have the powers to enforce the law, and that the most up-to-date technology is available to detect, track and potentially disrupt the drone," she added. 
Baroness Sugg said the new measures proposed in the consultation were met with strong support. 
"Responses [to the consultation] reflected a broad range of views and positions on drones, but a common feeling shared by respondents was that the communication and enforcement of regulations to guarantee safety is of paramount importance," she said. "The Government shares this view and continues to work with the CAA to build on the 'Drone safe' campaign particularly in the run-up to registration and competency testing becoming legal requirements in November 2019."  
The Government is finalising a Draft Drones Bill that will give the police these new powers, which is intended to be brought forward in 2019.  
New Rules to provide improved restriction zones around airports will be implemented under amendments to the Air Navigation Order 2016. 
Technology company DJI, which supplies drones to a number of UK forces, has welcomed the new measures and says they "strike a sensible balance between protecting critical infrastructure such as airports and allowing British businesses and the public at large to enjoy the benefits of drone technology". 
However, it believes it is important that law enforcement officials are given increased training and education relating to both use and enforcement of drone technology.