New police and NCA pay chair appointed
Anita Bharucha has been appointed chair of the Police Remuneration Review Body (PRRB) and the National Crime Agency Remuneration Review Body (NCARRB).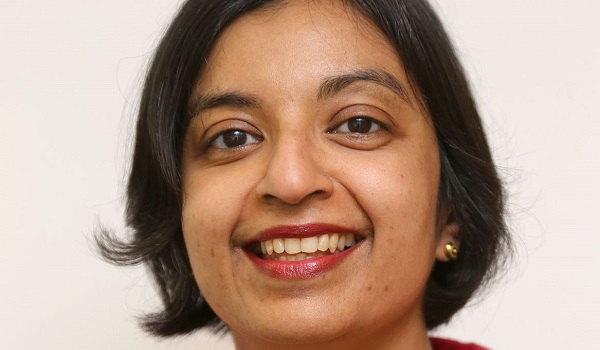 The appointment comes at a critical time, just a week after the Police Federation of England and Wales (PFEW) was granted a judicial review into the Government's failure to act on police pay recommendations made by the PRRB. 
As chair of the PRRB, Ms Bharucha, who has been a member of the organisation since December 2014, will oversee independent recommendations on police and National Crime Agency (NCA) officer pay. 
Her appointment, which is for three years, commenced on December 18, but the Government announced her appointment today (Thursday, January 31).  
Four new members have also been appointed to the PRRB and NCARRB, including Andy Bliss QPM, Chief Constable of Hertfordshire Constabulary from 2011 and 2015; and Richard Childs QPM, who was in the police service for 30 years and has run a private consultancy firm on security and policing. 
The two other appointees are Patrick McCartan CBE, who has previously chaired the Independent Financial Review Panel of the Northern Ireland Assembly and the Police Pensions Board Northern Ireland; and Trevor Reaney CBE, who has most recently served as clerk and chief executive of the Northern Ireland Assembly previously as the Chief Executive of the Northern Ireland Policing Board. 
New chair Ms Bharucha is also chief operating officer of the Smith School of Enterprise and Environment at the University of Oxford and also chairs the audit and governance committee of the Human Fertilisation and Embryology Authority. 
The PRRB makes independent recommendations on the pay and conditions of police officers, at or below the rank of chief superintendent, to the Home Secretary and the Northern Ireland Minister of Justice. 
The recommendations cover allowances, hours of duty, leave and other issues. 
The NCARRB makes independent recommendations to the Government on the pay and allowances of NCA officers designated with operational powers. 
The PFEW took legal action against the Home Secretary on police pay in October last year, formally lodging legal proceedings into "the lawfulness of the Government's decision to ignore the recommendations of the PRRB for the second consecutive year". 
PFEW chair John Apter said at the time that "we must have confidence in an independent pay review system" and the Government ignoring the PRRB's recommendation "undermined the whole process". 
The PRRB recommended a pay increase of three per cent in 2018. However, in July last year, the Home Secretary announced that the pay of officers was to be increased by just two per cent. 
The PFEW was granted the judicial review on January 24 and it is likely to be heard this summer.