New police and fire HQ will 'improve speed of communication' 
A new joint headquarters for Nottinghamshire Police and Nottinghamshire Fire & Rescue Service is to be established.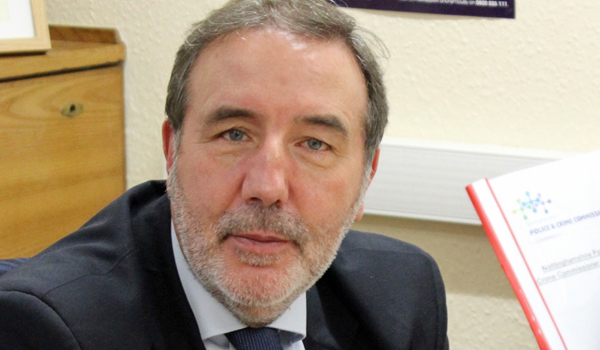 The regional fire and rescue service's decision to join the force in establishing a new base on the site of the current police headquarters will "enhance efficiency, effectiveness and public safety", the two bodies claim.  
Police and crime commissioner Paddy Tipping described the plans as a "highly logical blue light collaboration". 
Last year Nottinghamshire Police, Nottinghamshire Fire & Rescue Service and the East Midlands Ambulance Service agreed to review their estates in the county to find sites suitable for colocation and "to realise the investment in under-utilised buildings". 
Sherwood Lodge in Arnold – the current Nottinghamshire Police headquarters – has been chosen as the most appropriate location for the combined headquarters due to affordability and achievability. 
It hopes to improve the speed of communication between the two services thus benefitting the tax payer in greater public safety. 
It will take two to five years for the plans to come into fruition, if the full proposal is approved. 
A meeting in February 2019 will explore a full proposal which has now been submitted for review. 
Mr Tipping added "This is what partnership working is all about.  If these plans go ahead it will bring benefits for the staff, the two organisations and ultimately the taxpayers.  This will see both services working together in a modern, efficient, building that is fit for the foreseeable future." 
Chief Constable Craig Guildford said: "I am really pleased that we have progressed far enough to get an agreement in principle for Nottinghamshire Fire and Rescue Service to come and join us at Force HQ, in a shared headquarters. This is most efficient and effective way of us working together and is the start of steps moving towards further collaboration with them. 
"There will be a host of benefits from this partnership, not only saving money that can be invested back into frontline services but working closer together when tackling issues of community safety. We have already held training at some of the existing fire buildings and we are continuing to look at ways we can work closer more efficiently across Nottinghamshire to better serve the public."