New plans announced for joined up approach to tackling violent crime
Police, councils, NHS bodies, and other public authorities will work together to tackle violent crime and divert young people away from serious violence, making our streets safer, the Home Secretary has announced today (May 13).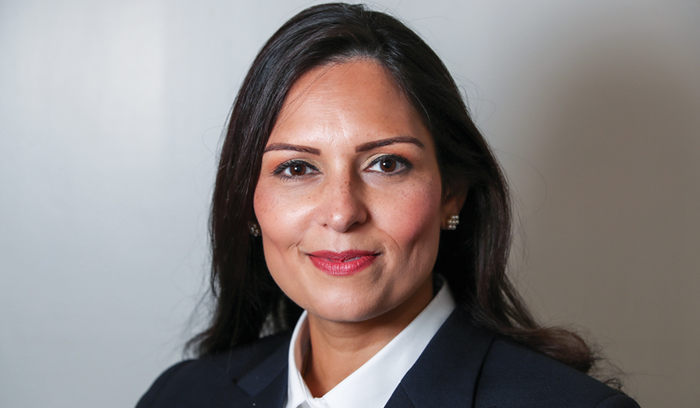 A new Serious Violence Duty, introduced as part of the Police, Crime, Sentencing and Courts (PCSC) Bill, recognises that cutting violent crime requires a joined-up response.
The draft guidance sets out how public services can better work together to intervene earlier to prevent harm coming to vulnerable people by addressing the root causes of violence.
The Duty requires police, local health commissioning bodies, Probation, Fire and Rescue authorities and local authorities to:
Share data and intelligence to formulate an evidence-based analysis of the problem in local areas;
Consult with educational, prison and youth custody authorities; and
Develop a strategy detailing how they will collectively respond.
Home Secretary, Priti Patel said: "I am determined to make our streets safer by tackling serious violence at its roots. The Serious Violence Duty ensures that all parts of the public sector work together to protect young people from harm and stop the torment of knife crime from bubbling over onto our streets.
"One life lost is one too many which is why I am bringing in new laws to both keep people safe and ensure those who commit such ruthless crimes receive longer prison sentences."
The draft guidance published today also encourages Duty holders to engage more with young people and work closely with the voluntary and community sector to achieve better outcomes on serious violence.
It has been developed with input from key partners and is intended to provide further information on the Duty during the passage of the Bill. Following Royal Assent there will be a public consultation on the guidance before the Duty comes into force.
The announcement comes ahead of the PCSC Bill returning to Parliament next week. In addition to the Serious Violence Duty, the PCSC Bill will also introduce:
Serious violence reduction orders – designed to help protect offenders from being drawn into further exploitation by criminal gangs, and acting as a deterrent to any further weapons carrying. These new court orders will make it easier for police to target those already convicted of knife and offensive weapons offences; and send a clear message that if they persist in carrying a knife or an offensive weapon, that they are more likely to be caught and put in prison.
Offensive Weapons Homicide reviews – by understanding the circumstances of homicides of adults involving offensive weapons, the reviews will provide a greater understanding of what happened, and why, and what more could be done to prevent them.
Tougher sentences – by making sure that serious criminals and those who are a danger to the public receive tougher punishments and spend longer in prison. This will be a system that takes account of the true nature of crimes; one that is robust enough to keep the worst offenders behind bars for as long as possible, in order to protect the public from harm.