New online support for victims of crime launched
Victim Support's online resource My Support Space is being made available across nine force areas to ensure that "victims of crime can seek support, even when self-isolating".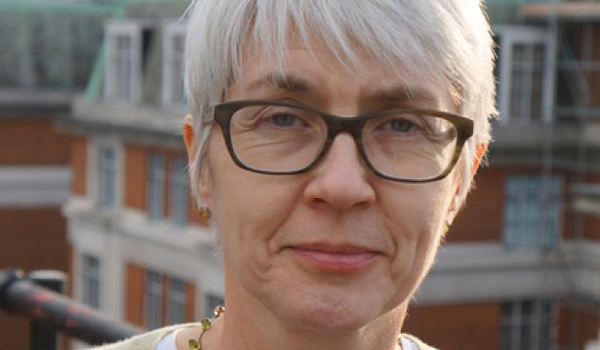 My Support Space is designed to help victims manage the impact that crime has had on them in a free, safe, secure and confidential 'space' where they can choose how they want to be supported.
It was launched today (April 1) in Cumbria, Humberside, South Yorkshire, Lancashire, Lincolnshire, London, Manchester, North Yorkshire and West Yorkshire.
South Yorkshire's police and crime commissioner (PCC) Dr Alan Billings said it was "a significant step forward in ensuring that victims of crime can receive support, information and services using technology at all times of the day".
Victim Support says the launch of My Support Space is particularly timely, as it gives victims of crime who have been impacted by the coronavirus outbreak additional ways in which to access support, including from their own home.
Victims can access a range of tools to help them cope and move forward after a crime, including a series of interactive guides that feature videos, techniques, activities and tips to help them address their specific needs.
Diana Fawcett, chief executive at Victim Support, said it was "committed to ensuring that victims of crime receive effective support in a way that works for them".
She added: We are delighted to launch My Support Space as it offers another way in which victims of crime can seek support, even when self-isolating. Guides on My Support Space include topics such as difficult emotions, coping strategies, trauma and sleep. These are all common issues that people may experience after crime, but are even more important during the coronavirus pandemic, as victims find the justice process essentially paused."
Claire Waxman, London's Independent Victims' Commissioner, said: "I am delighted to see Victim Support launching this new resource for victims of crime in London. I have long highlighted the need for services to be responsive to the changing needs of victims throughout their journey, and so I welcome the introduction of this portal.
"We know this is a difficult time for everyone, and this is even more pronounced for victims, with isolation aggravating poor mental health and some forced into continued contact with an abuser. Having support available online and in a discreet way is now more important than ever, and the My Support Space will undoubtedly help a lot of people."
West Yorkshire PCC Mark Burns-Williamson added: "This is a fantastic new resource for victims of crime, providing alternative routes and mechanisms for support, all a few clicks away."
Marc Jones, PCC for Lincolnshire said it was important that anybody affected by crime gets the support they need to cope, recover and thrive – regardless of whether they have reported the crime to the police or not.
"In these times of self-isolation and social distancing, it is great to see Victim Support embracing modern technology to offer support to victims though online resources," he said.
Cumbria PCC Peter McCall said My Support Space would prove extremely useful at a time when many people feel cut off and less able to cope with the effects that crime has had on them.
"Now, more so than ever, people need to know that help is out there, and how and where they can access support," he added.
And Humberside's PCC Keith Hunter warned they were mindful of the importance of "understanding the changing characteristics of vulnerability" during the current crisis and the My Support Space facility would "increases the offer of service to wider audiences in preparation for anticipated high demand".
North Yorkshire Police has also launched a resource page on its website to promote the support available for those in isolation with an abusive partner.
It said: "For victims of domestic abuse, home is not a safe haven – it's a place of fear. For them, entering into an extended period of isolation at home will not only be difficult, but also terrifying.
"Being in close proximity with your abuser, under stressful circumstances can increase the risk of violence and abuse posed to victims. Very sadly, as reported in the national press, as cities around the world entered into lock down scenarios to prevent the spread of the Covid-19 virus, these locations have seen reports of domestic abuse increase and we anticipate the same nationally."
The new resource page provides details of telephone and online support services, which are available around the clock.
Detective Superintendent Allan Harder, lead for safeguarding at North Yorkshire Police, said: "We are all currently experiencing a situation of uncertainty and worry at the moment, which has left many of us feeling like we have very little control over our lives. However, it gives us a small insight into how a victim of domestic abuse feels every minute of every hour of every day."