New online map allows public to report unsafe areas to police
A pilot for a new online tool to allow people to flag places where they have felt unsafe has been launched today (September 2) by the Government with support from the National Police Chiefs' Council (NPCC).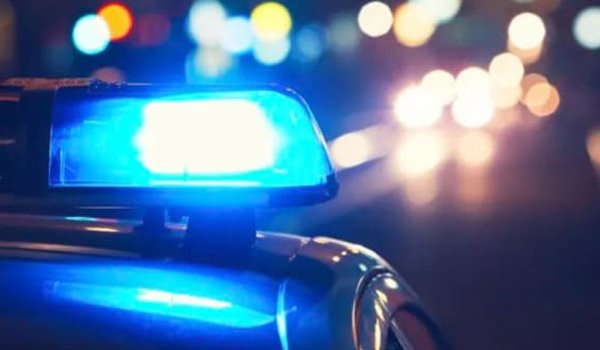 Hosted on the national policing website police.uk and aimed primarily at women and girls, StreetSafe will enable members of the public to anonymously drop a pin onto a map and describe factors that cause them concern, including behavioural or environmental reasons why they felt unsafe.
These could range from a poorly-lit walkway to instances of public harassment and will mean concerns can be raised with police, whether or not a crime has been committed.
The information will be used alongside other key data by policing, in partnership with stakeholders, to deliver improved wellbeing and safety for communities.
Changes and improvements could range from installing CCTV and street lighting across a park or common, to introducing night-time patrols led by officers or members of the local community, such as Neighbourhood Watch groups.
The pilot, which will run for three months, is part of the Government's new approach to tackling violence against women and girls in the wake of the murder of Sarah Everard.
NPCC lead for neighbourhood policing, Chief Constable Claire Parmenter, said: "StreetSafe will provide us with information about the places that women and girls feel unsafe that can be used, alongside other information, to inform local decisions and changes to make women and girls feel safer.
"We continue to work hard to tackle violence against women and girls in all forms and we hope the data provided will enrich our understanding of our communities' concerns."
The Association of Police and Crime Commissioners' prevention lead Festus Akinbusoye said: "Police and crime commissioners (PCCs) continue to work with our partners to tackle violence against women and girls.
"We know that additional police patrols and PCC-led investment can help people feel safe and prevent crime, but key to that is understanding where we need to focus our attention to make a real difference.
"Effective policing relies on information from the public to help plan and prioritise resources. Better community intelligence therefore means more reliable data – and that is exactly what the StreetSafe platform provides. I encourage everyone to use the new StreetSafe tool and make it a success."
Minister for Safeguarding Victoria Atkins added: "No one should fear walking the streets, but for too many women and girls, the threat of intimidation and harassment whilst going about their everyday lives is all too familiar.
"Our call for evidence revealed the need for a space where people can share their experiences of feeling unsafe in public places – regardless of whether a crime has been committed.
"StreetSafe allows the public to flag concerns directly to police, ensuring that those responsible for making our streets safer use the data to improve safety and understand how local areas can better respond."
While this tool has not been designed to report crime, the Government and police are also urging more women and girls to come forward and report crimes such as sexual harassment through existing channels.