New officers may not join Police Scotland if ICT remains 'rooted in the 20th century'
Police Scotland faces a recruitment crisis if it cannot bring its technology out of the 20th century, its deputy chief officer has warned.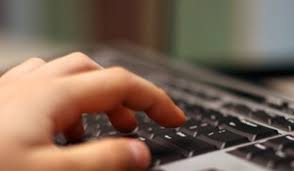 David Page told the Scottish Police Authority (SPA) that the lack of a "current" and "relevant" ICT environment in the force could leave it unable to attract new generations of officers.
The collapse of Police Scotland's i6 programme means officers and staff have struggled with out-of-date and inefficient systems for more than six years.
Mr Page said other forces have invested in technology much faster than Police Scotland, with mobile devices much more common south of the border.
He called for a £200 million investment to help deliver a new plan for overhauling its ICT capabilities.
Mr Page said: "We will be continuing to operate in a way that is inefficient, which wastes resources and money.
"The lack of a current, relevant and an attractive technology based operating environment for our officers and staff will also impact our ability to attract the future talent we need to grow and support the service.
"Eventually people will just not join an organisation which is rooted in the 20th century and is not keeping pace with the norms of the society that we live in."
The i6 project was intended to replace 130 crime recording and missing person processes across Police Scotland with up-to-date electronic versions.
However, despite projected savings of £200 million, the programme broke down due to overreliance on existing ICT systems and the inability to test new technology, Audit Scotland found.
Investment in Police Scotland's technology is now six years overdue.
Officer numbers in Scotland recently hit a nine-year low as staffing figures dropped below the target of 17,234 in March for the first time.
There were just 17,170 officers in place at the end of the 2017/18 year, 86 fewer than in the previous quarter and the lowest level since 2009.
In evidence presented to the SPA last week, Mr Page claimed Police Scotland has "historically underinvested" in technology, leaving it with systems built around legacy force requirements.
These systems require it to capture the same information many times.
Fewer than 3,000 of the force's officers are equipped with mobile devices, and those that are in service are approaching the end of their useful lives.
Police Scotland has proposed a new Digital, Data, and ICT Strategy to enable its Policing 2026 transformation.
The force plans to replace its aging ICT estate and create new capacity that will enable it to better react to changing need over the next eight years.
This includes the further rollout of mobile devices, improvements in communication networks as well as new data and analytics tools.
Delivering the plan is estimated to require £200 million, but could lead to savings of up to £35.5 million per year by 2022.
The force claims this includes savings on technology and police staff, adding: "We have estimated these conservatively and believe there are significant additional efficiencies we can deliver as we implement the plans."
The SPA board has given initial endorsement to the strategy.
An outline business case will be presented this autumn for further approval.
SPA chair Susan Deacon said: "We recognise the huge amount of work that's been done to get it to this stage and indeed how much more work is required to take it to the next stage."