New NPCC chair states forces have insufficient finances to meet all the challenges they face
The newly appointed chair of the National Police Chiefs' Council (NPCC) has described the £970 million boost to policing finances in the coming year is a "positive" step but said that it will "not be enough to meet all the challenges the service faces".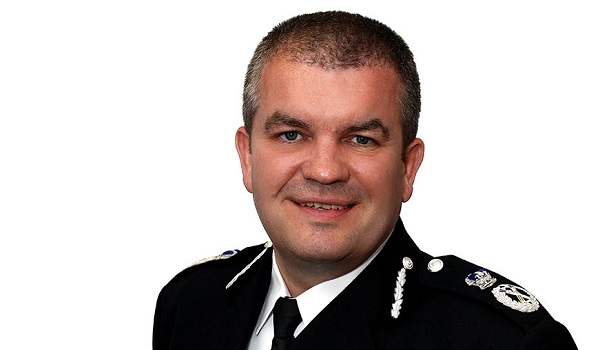 In a blog post on the NPCC website, Martin Hewitt, formerly an Assistant Commissioner at the Metropolitan Police Service said: "An important part of my role will be working with policing and crime commissioners and the Home Office to make an evidence-based case for increased investment in the forthcoming government spending review as well as developing ambitious plans to maximise every penny we have." 
He added: "When I look across policing and my national partners – the associations representing our officers and staff, the College of Policing, the National Crime Agency (NCA), Her Majesty's Inspectorate, the Association of Police and Crime Commissioners, the Independent Office of Police Conduct and the Home Office – I see a shared understanding of the challenges we face and a determination to find a collective way forward.  
"I am not naive enough to think there is a smooth or obvious path set out, but I am certain that there is a generational opportunity for police leaders to make a step-change in how we play our part in protecting the public. I am here because I want to play a central role in achieving this." 
Mr Hewitt also addressed the concerns that have resulted from the delays and uncertainty in the manner of Britain's departure from the EU. 
"Policing has been planning for the potential of a no-deal exit from the EU for many months," he said. 
"At the moment, we have no firm intelligence to suggest there will be rises in crime or disorder, but we are well prepared to respond to any issues that may arise. The NPCC has an important part to play in coordinating the police response to potential issues and ensuring government is informed about the threat picture." 
Mr Hewitt's appointment was welcomed by politicians and senior figures in law enforcement alike. 
Home Secretary Sajid Javid said: "Martin has a distinguished track record as a public servant, and I look forward to working with him to continue this essential work. I'm proud that we have a collaborative and strong relationship with the NPCC. They have been a key partner in tackling recent challenges on serious violence and coordinating operations across forces." 
Chair of the Association of Police and Crime Commissioners, Mark Burns-Williamson, said: "On behalf of all PCCs, I want to welcome Martin to his new position at this critical time for policing. Martin brings a huge amount of policing experience with him and I am confident that we can build a strong working relationship going forward." 
Director–General of the NCA, Lynne Owens, said: "I look forward to working with Martin in this new role. As an experienced police leader he understands the pressures from the shift in national security threats (like counter terrorism and serious and organised crime) including the impact these have on communities and also the demands for local policing services. It is critical that we lead a whole system response which ensures the right capabilities at local, regional and national level; he will be critical to this assessment and the choices placed before ministers." 
Former NPCC chair Sara Thornton said: "I'm delighted that Martin [is] the new chair of the NPCC… He's a hugely experienced operational chief, who has dealt with some of policing's toughest challenges.  I have every confidence that he will be a great leader." 
Chief Constable Dave Thompson will support Mr Hewitt as vice–chair, after being recently elected to the role. He joins existing vice–chair Giles York. Both chief constables operate in their roles in addition to their positions as chief officers within their respective forces.