New network set up to share lessons on policing the pandemic
A Europe-wide network to share best practice on policing the coronavirus crisis has been established by a professor from the University of South Wales (USW).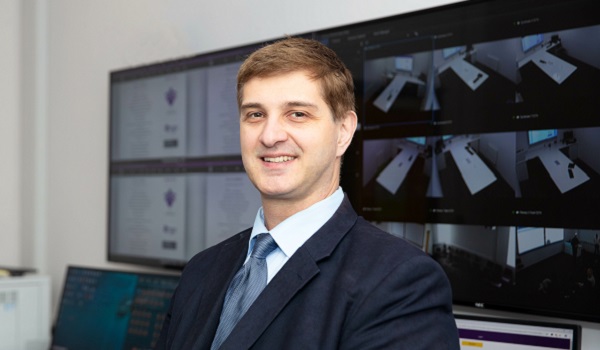 Professor Christian Kaunert, director of the International Centre for Policing and Security at USW, has joined forces with almost 50 other people across Europe to create the interdisciplinary network.
The global pandemic has meant the postponement of this year's International Police Summer School – a long-standing international programme between USW, the Police Academy of the Netherlands, Fachhochschule für öffentliche Verwaltung NRW (FHöV) in Münster and Charles Sturt University in Australia – so Professor Kaunert set about considering how best to bring together colleagues from across different organisations.
He said: "This is a very new and unusual situation that police right across the world find themselves in; something that no one has ever experienced in their lifetime. The pandemic brings with it a massive amount of change for policing, with new responsibilities facing officers, and the fact that they may be put in very difficult situations while having to police the lockdown.
"So, together with colleagues from the summer school, we thought it would be a good idea to combine people from lots of different networks to create one big Europe-wide network. The aim is to share experiences of what is happening in different areas of each country, as some of the lockdown sanctions will be similar between countries and some will be very different; and provide a space to discuss the current challenges facing policing."
The newly-formed network is made up of people from a wide range of disciplines, including police forces and training, the legal sector, political science, criminology and CEPOL, the European Union Agency for Law Enforcement training. It is also hoped that Europol will be involved in the group.
Professor Kaunert added: "We have started the network virtually – for obvious reasons – with some online discussions on the main similarities and differences between countries. We also have a document repository to share research and advice, and hope to hold a virtual conference in the near future.
"Our hope is that some collective solutions and approaches will come out of this network, helping to tackle the challenges faced by so many across Europe during this time of uncertainty, which has dealt us such a huge learning curve."