New legal guidance updates rape myths for the digital age
Police investigators dealing with allegations of rape and sexual assault need to keep in mind the changing nature of sexual behaviour in the digital age according to new draft guidance for prosecutors published by the Crown Prosecution Service (CPS) today (October 19).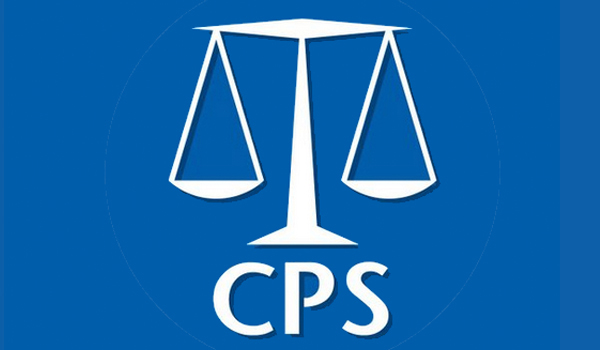 The growing popularity of exchanging naked 'selfies', misconceptions about why people make use of 'hook up' dating apps and a discussion of why sexual assault victims may remain in contact with their attacker after the event all form part of a wide-ranging revision.
It is the first full refresh since 2012 and includes updated guidance on dealing with digital material, as well as reasonable lines of inquiry and discussion of a wide range of rape myths and stereotypes. It is being launched for public consultation.
The CPS has been accused of failing victims of sexual assault in recent years due to the number of rape cases being charged by prosecutors falling to its lowest level for a decade.
The new guidance aims to reflect the changing world, especially the growth of the digital technology and its impact on sexual encounters.
The guidance has been informed by a project focused on reasons for lower conviction rates in cases involving the 18 to 24 age group, which sought expert views on what might be driving the trend.
This work found that while established myths and stereotypes – such as belief that wearing a short skirt is proof of implied consent – were still common, changing use of technology has led to the emergence of new myths, that suggest the sharing of explicit selfies, use of dating apps, and casual sex also imply consent.
Siobhan Blake, CPS rape lead, said: "There have been massive changes to the way people live their lives in the last ten years and this has undoubtedly transformed the way people interact, date and communicate with sexual partners.
"Rape remains one of the most complex criminal offences and that is why this updated legal guidance addresses 39 common myths and stereotypes.
"As dramatic technological advances have changed the way people meet and connect, it's vital those in the criminal justice system understand the wider, social, context of these changes.
"For example, many teenagers believe that sending explicit photos or videos is a part of everyday life. Our prosecutors must understand this and challenge any implication that sexual images or messages equate to consent in cases of rape of serious sexual violence."
Key changes in the refreshed guidance include updates on:
The impact of trauma, in particular how the memory of a victim or complainant can be affected. It is crucial that prosecutors understand the impact and are able to present the prosecution case in a way which contextualises this for a jury.
Reasonable lines of inquiry – this section refreshes guidance on striking the appropriate balance between privacy and a thorough investigation. It focuses on obtaining early advice and the need for investigators and prosecutors to work together from the earliest stage in order to build strong cases and escalation processes.
Changes have also been made to guidance when considering cases involving same sex sexual violence, and when there are victim vulnerabilities, with a focus on psychological and mental health issues.
Fay Maxted, chief Executive of the Survivors Trust, said: "Negative stereotypes and myths about rape victims are pervasive in society, creating a toxic environment where victims and survivors fear they will be judged or disbelieved, and where many survivors have experienced victim blame as a result. For this reason, many survivors never report or delay reporting. We therefore welcome the proposal to include information that will dispel misconceptions and misunderstandings with an up-to-date awareness of the way trauma can impact on behaviour and how to ensure a sensitive response to victims/survivors."
Duncan Craig OBE, Chief executive officer of Survivors Manchester, said: "As a provider of specialist sexual violence services to boys and men, we see first-hand the impact on individuals that rape myths have, from making it even harder to step forward in the first place to break their silence, through to adding extra barriers in to their healing journey.
"These myths infect societies view of not only the seriousness of rape, but also create a breeding ground for silence and the continuation of harm. Seeing the impact first hand and recognising the CPS desire to attack these myths is the sole reason we took part in the development of this new guidance and are proud to have done so. We hope that they help challenge views and improve the way the Criminal Justice System deals with myths in rape cases."
Claire Waxman, the London Victims' Commissioner, said: "I welcome the publication of new guidance from the CPS today. This is a much-needed update that will help to tackle pervasive myths and stereotypes around rape and the culture of disbelief.
"Last year I carried out the London Rape Review, a comprehensive review into rape cases in the capital, which revealed that only three per cent of allegations result in a conviction.
"Following this research I called for the CPS to undergo trauma training and refresh their guidance, as for too long, evidence of trauma, such as inconsistencies in memory, has been misinterpreted as victims being unreliable which has influenced charging decisions. I am pleased my recommendation has been welcomed and that the new guidance includes the impact trauma can have on a victim's memory. This is great progress."
The latest statistics for rape convictions in England and Wales are due to be published Thursday. The last quarterly figures in July showed convictions at an all-time low.
In 2018/19 there were 58,657 reports to police, but only 1,925 convictions for rape. In 2019/20, just 1,439 suspects in cases where a rape had been alleged were convicted of rape or another crime.
In July, the CPS unveiled a five-year "blueprint" for prosecuting rape and serious sexual assault with the aim of creating a joint action plan with police to address the chasm between the number of reports of sexual offences in England and Wales and the number of convictions. This is due to be published later this autumn.