New laws to make terrorists serve longer sentences will apply retrospectively
Legislation to end early release for prisoners convicted of terrorist offences will be rushed through Parliament following an attack in South London on Sunday (February 3).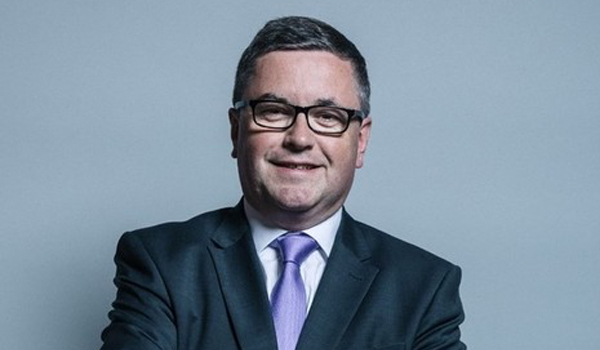 The Secretary of State for Justice, Robert Buckland QC, said measures to be introduced under a planned Counter Terror Bill within the first 100 days of this re-elected government, would now be brought forward "when Parliamentary time allows".
The emergency legislation will mean terrorist prisoners serve at least two-thirds of their sentence and be subject to a Parole Board assessment before release.
Controversially, Mr Buckland said the legislation will now apply retrospectively, a move campaign group Liberty claimed is "illegal".
A change in law was imminent as a result of concerns that prisoners with extremist views and still posing a risk to the public were being released half-way through their sentence.
Prime Minister Boris Johnson promised he would end early release after Usman Khan killed two people at Fishmongers' Hall, London Bridge, in November. Khan had been released 12 months earlier having served half of a 16-year sentence for terrorism offences.
Two weeks ago, plans were announced to introduce longer sentences for serious terrorist offenders, ending release before the end of their custodial term and "opening up longer licence periods".
The Government said the Bill would include keeping the worst offenders in prison for a mandatory minimum 14-year term.
Prisons and probation service would be overhauled to make monitoring conditions tougher, and lie detector tests to assess risks posed by offenders would be introduced.
On Monday (February 4), Mr Buckland told MPs that Sunday's "appalling incident makes the case plainly for immediate action".
"We cannot have the situation, as we saw tragically in yesterday's case, where an offender – a known risk to innocent members of the public – is released early by automatic process of law, without any oversight by the Parole Board," he said.
"And we will therefore introduce emergency legislation to ensure an end to terrorist offenders getting released automatically, having served half of their sentence with no check or review.
"We face an unprecedented situation of severe gravity and, as such, it demands that the Government responds immediately, and that this legislation will therefore also apply to serving prisoners."
In Sunday's attack, Sudesh Amman, 20, stabbed two people before being shot dead by armed surveillance officers. Amman had been released from prison on January 23 after serving half of a three years and four months sentence for 13 terrorist offences.
Reports have emerged that there were concerns that he still posed a risk but there were no legal measures to prevent his release.
He was subject to a proactive counter-terrorism surveillance operation and had been followed on foot when he left a property in the Streatham area shortly after 1.20pm.
At approximately 2pm, he went into a shop, stole a knife and, within 60 seconds, began attacking members of the public.
The armed surveillance officers responded and fatally shot him within a further 60 seconds.
He was also wearing a fake explosive belt under his coat.
One man in his forties suffered what was initially described as life-threatening injuries. He is now in a stable condition in hospital. A woman in her fifties received minor injuries and has left hospital. A woman in her twenties received minor injuries from broken glass caused by the police firearm being discharged.
In a statement, the Parole Board said: "Given the recent events at London Bridge and Streatham, the Parole Board understands and welcomes the Government's plans to ensure that terrorist offenders are not released automatically, as occurred in these incidents but are instead considered by an independent panel of the Parole Board. Our over-riding priority is the protection of the public.
"The independent Parole Board will not direct the release of an offender unless we are satisfied, taking account of all the evidence, that detention is no longer necessary for the protection of the public. The Board's focus is rightly on those who have committed the most serious criminal offences and it is vital that the most serious offenders are subject to a proper assessment before their release."
However, Clare Collier, an advocacy director for Liberty, said: "From last month's knee-jerk lie detector proposal, to today's threat to break the law by changing people's sentences retrospectively, continuing to introduce measures without review or evidence is dangerous and will create more problems than it solves.
"It's clear the UK's counter-terror system is in chaos and desperately needs proper scrutiny and review."