New law would expand pre-recording for criminal trials
Child and vulnerable witnesses could be allowed to pre-record their evidence through new legislation introduced to the Scottish Parliament.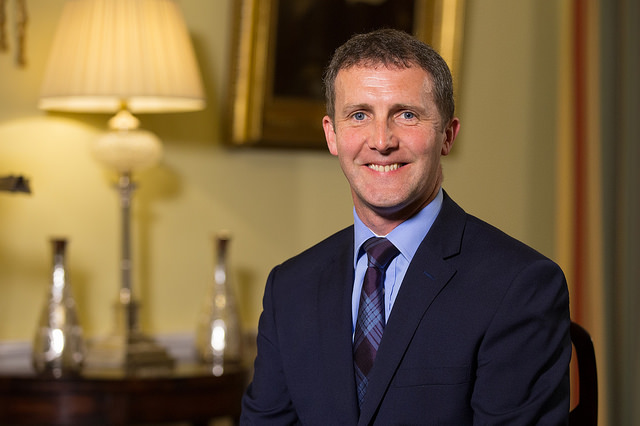 The Vulnerable Witnesses (Scotland) Bill would create a new rule meaning children due to give evidence in the most serious criminal cases do not have to physically appear in court.
The Scottish government is also proposing simplifying the process for vulnerable people to request special measures via TV link, as well as a new power to expand the official definition of a vulnerable witness.
Justice Secretary Michael Matheson described the legislation as "an important step forward".
If passed, the Bill would amend the Criminal Procedure (Scotland) Act 1995 as part of wider reforms to better support victims and witnesses in the Scottish justice system, Its main provision is a new rule for under-18s to pre-record evidence by the special measure 'evidence by commissioner'.
The rule would apply to cases involving murder or culpable homicide, rape and other sexual offences, abduction, kidnapping, human trafficking, slavery or female genital mutilation.
It would also cover any cases including an attempt to commit these offences.
Other potential changes include new 'ground rules hearings' to discuss whether arrangements are ready for pre-recording, and the opportunity for evidence to be recorded pre-indictment if appropriate.
The Bill could also give judges acting as a commissioner the power to review all special measures arrangements in place for a witness.
The proposed power to expand the definition of 'vulnerable witness' could mean it applies to complainers of sexual offences, stalking, domestic abuse and human trafficking.
Mr Matheson said: "This represents a significant change to the law and practice, which justice organisations will need to implement in a managed way in order to achieve our aim of ensuring witnesses can give their best evidence, while protecting the rights of the accused.
"From investing in a more 'victim-centred' approach that ensures people feel supported through the justice process to expanding advocacy services and funding research into survivors' experiences, we are making significant progress to improve support for victims and witnesses.
"We are working to deliver a criminal justice system that is increasingly focused on the people affected by crime rather than the processes surrounding them."