New gangs using under-the-radar old technology in 'postcode to profit' switch to make money, report finds
Criminal gangs are becoming "ruthless and exploitative" as they move away from traditional turf wars into pure profit-making activity, a ground-breaking report claims.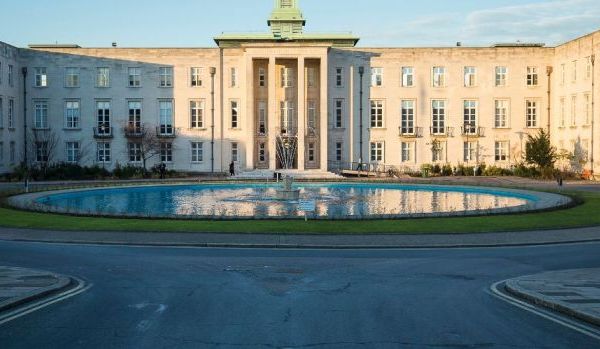 The emphasis on money-orientated financial gain is borne out of a new meaning for 'territory'– increasingly seen not as an "emotional sense of belonging to postcode that needs to be defended" but valued as a marketplace to be maintained.
The study by London South Bank University, and commissioned by Waltham Forest Council, shows that gangs are expanding into more business-orientated groups focusing on dealing in Class A drugs such as cocaine – the findings contrasting sharply with a comparative report in 2007.
The new gang type is shunning social media and using old technology, such as Nokia phones, to avoid leaving a digital footprint or raising police attention.
Rising competition in London's drug market has led to gangs abandoning postcode rivalries, and switching to trading along County Lines outside the capital.
The report noted: "It's not about postcodes any more. It's about money." 1
East London gang the Maili Boys typifies the new criminal genre, the report says, through alliances with other gangs, and an aggressive expansion outside of London into new markets.
The group has become the most dominant in Waltham Forest which has seen two gang linked killings so far this year.
One unnamed professional told the study the Somali gang was "like a franchise, like McDonalds or Benetton where the Mali Boys have got a very effective pyramid structure, business plan, but instead of burgers and woolly jumper it's Class A drugs and cannabis."
Report author Professor Andrew Whittaker, from London South Bank University, said: "What is striking is how ruthless and exploitative some gangs have become.
"It's possible that the situation we're seeing with gangs in Waltham Forest is indicative of a wider pan-London trend of increasing sophistication in the way that gangs operate now.
"We know that gang members have much higher rates of mental health problems than the general population.
"Six out of ten gang members have anxiety disorders including post-traumatic stress disorder and a third will have attempted suicide."
Other key findings included an increasing involvement of women and girls, in particular carrying drugs for gangs, means that they are frequently at risk of being exposed to violence and sexual exploitation. The power of using girls in gang culture is their relative "invisibility" as they are usually not suspected of being involved in gang activity.
Gangs are divided about the use of social media. Some gangs operate 'off grid', avoiding social media and using old technology. Others embrace the digital age, using music videos to reinforce 'brand' and gang identity, but these tend to only feature the younger gang members rather than the elders.
The report suggests there are emerging threats with potential signs of gangs using technology to access new drug markets, and of potential links between street gangs and terrorist networks as well as signs of child exploitation where the youngest gang members are being trapped and enforced unwillingly into gang membership and then being used as child labour, exploited to perform gang-related activities.
Metropolitan Police Service Superintendent Paul Clements, of Newham and Waltham Forest, said "Crime is always changing and this report shows the sophistication of some of the gangs our officers are dealing with day in, day out.
"We are absolutely committed to working with other organisations, such as Waltham Forest Council, to divert young people away from these gangs and bringing to justice those who commit crimes."
The From Postcodes to Profits report comes in the wake of a dramatic intervention by Justice Secretary David Gauke last month when he pointed a finger at middle-class cocaine users for the recent spree of violence in UK conurbations.
The Secretary of State said those who take cocaine and other drugs at dinner parties are to blame for the recent rise in stabbings blighting London and other cities.
"People who do that have to recognise they are fuelling the industry that's resulting in the knife crimes, resulting in the difficulties we're having in prisons," he told Sky News.
The spike in knife and gun crime has seen London's murder rate overtake New York's this year. 
On Saturday, a 28-year-old woman became the UK capital's 44th victim of knife crime while there have been 66 murders so far in 2018.
In total there are estimated to be around 250 gangs in London involving around 4,500 people, while there are 12 active gangs in Waltham Forest.
The authors of the Waltham Forest report spoke to current and former gang members, as well as practitioners, to better understand the behaviour, make-up, recruitment and purpose of gangs so that the council and its partners could build on the interventions and services already in place.
In its response to the new study, the local authority is allocating an additional £806,000 of funding over four years to reshape its existing gang prevention programme, on top of the existing £2.2 million projected budget over that period. It also intends to fund its first ever financial investigation team to increase capacity in the borough to seize criminal assets under the Proceeds of Crime Act.
Waltham Forest already has a highly-developed crime and disorder partnership that operates a co-ordinated approach to dealing with young people involved in, or on the periphery of, crime.
Its Multi Agency Safeguarding Hub – consisting of professionals from children's services working with policing, probation, early intervention and prevention service, youth offending and Victim Support colleagues, health and education – interacts with the council's 'Think Family' model, which sees the family as the fundamental tool that will improve the chances of young people staying away from crime.
Senior police leaders have called for a joint response to county lines crime, as some forces are unknowingly investigating the same drug dealers. 
At a Home Affairs Select Committee (HASC) hearing on Tuesday (June 5) National Police Chiefs' Council chair Sara Thornton blamed county-crossing drug dealers for a spike in violent crime as they target young vulnerable people and pressure them into becoming offenders.  
In April, figures from the Office for National Statistics showed a 22 per cent increase in knife crime and 11 per cent rise in gun crime.